Differentiate Your Firm in Your Next WWTP Pitch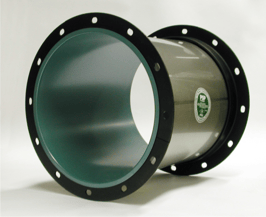 The AE marketplace gets more competitive every day. AE firms competing for the larger and more valuable WWTP projects must stay ahead of the competition or become commoditized.
It's not every day that an advanced process solution presents itself in the wastewater treatment market which provides so many benefits to operators and allows specifying engineers to stand out.
So, how can adding PermaShield Pipe to an AE firm's toolbox help them stand out and stay innovative?
PermaShield Pipe (PSP®) is 300 series austenitic stainless steel corrosive fume exhaust duct with an integrally bonded interior fluoropolymer barrier coating. This product was designed and developed by Fab-Tech to be used in settings where highly corrosive and volatile fumes need to be ventilated, like:
Through its ease of installation, zero maintenance, durability, safety, low lifetime ownership costs, green value, and stylistic benefits, PSP® allows AE firms to get a leg up on their competition by enabling them to design facilities with fewer limitations and greater connection to the central theme of the design.
Here's a closer look at four primary qualities that PSP® delivers to both AE firms and their clients.
1) Return on Investment
From its stainless steel substrate, to its rolled angle rings, to its proprietary fluoropolymer barrier coating, PermaShield Pipe is engineered for durability.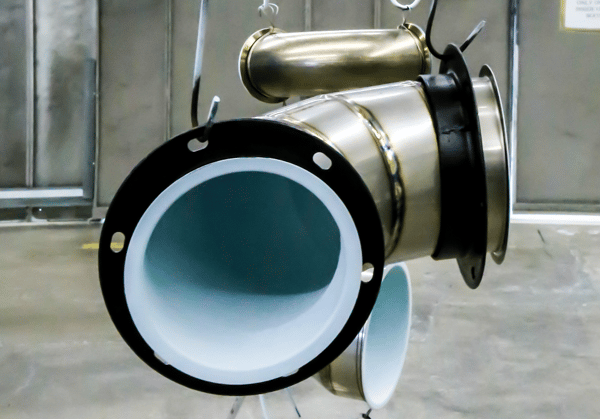 The superior materials and technology that go into manufacturing PSP® translates to significantly reduced and/or eliminated maintenance, repair, and replacement costs vs alternative materials over the lifetime of the system. This in turn provides process facility and research lab owners with a building that is cheaper and easier to manage, operate, and even insure.
Primary added value includes:
Low installation labor and cost
Low cost of ownership

Zero maintenance = eliminated upkeep costs and fewer disruptions

Easily field modified and/or expanded to meet growing operational demands

Capacity to meet regulatory requirements in the future

Low cost and flexible options for re-use, recycle, or disposal in an end of use scenario compared to FRP

Approved for use without costly sprinkler systems

Lower insurance premiums
2) Safety
Safety is one of the most important elements in any architectural design. After all, this responsibility is the primary reason why architects and engineers alike must be licensed. Buildings must be structurally sound, guard against fires, and the systems within must provide clean, ventilated air. Such qualities are what facility owners and building codes require.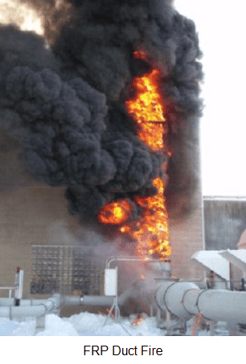 Perhaps one of the greatest safety features and most value-added benefits of PermaShield Pipe is its class 1 fire rating. PSP® coated stainless steel duct carries an industry leading fire rating of 0 (Zero) 'flame spread' and a 'smoke development index' of less than 20 according to ASTM-E84 tests. This means that PSP® vent duct systems greatly reduce the chances of fires spreading via the ductwork, and won't contribute any meaningful smoke damage in the event of a building fire.
Given these qualities, PermaShield Pipe is approved for use without the added cost and installation of internal sprinkler systems. Additionally, annual fire and business interruption insurance premiums may be reduced as well.
Being able to deliver a finished product that not only saves clients time and money but which also aligns with the safety needs of the facility is a quality that builds goodwill and generates repeat customers.
3) Sustainability
The evolution of architecture can be credited with advancing many cleaner and greener building materials and technologies. Today, the trend into new, sustainable, green building design has become more popular and available than ever before. Wood alternatives and recycled or recyclable materials are seeing increased demand in both mainstream and cutting-edge facility design.
In line with these trends, PSP® stainless steel duct provides superior containment of hazardous pollutants, installs with minimal construction waste compared to fiberglass reinforced plastic, is fully reusable, and can be taken down and reconstructed elsewhere within a facility if necessary.
Additionally, in an unlikely end-of-use scenario, the stainless steel substrate can be safely recycled or sold for scrap. Because harsh chemical compounds cannot bond to the interior fluoropolymer coating, PSP® can be easily wiped down with decontaminating agents prior to disposal. Alternative duct materials, on the other hand, have been known over time to absorb the chemicals they were designed to vent, and therefore require the added cost and hassle of hazardous waste disposal.
4) Style
Finally, many of today's structural design attributes are merging the use of innovative green materials with the bold impact of industrial metals. While PSP® wasn't originally designed with this eventuality in mind, its physical appearance remains inherently timeless and stylish.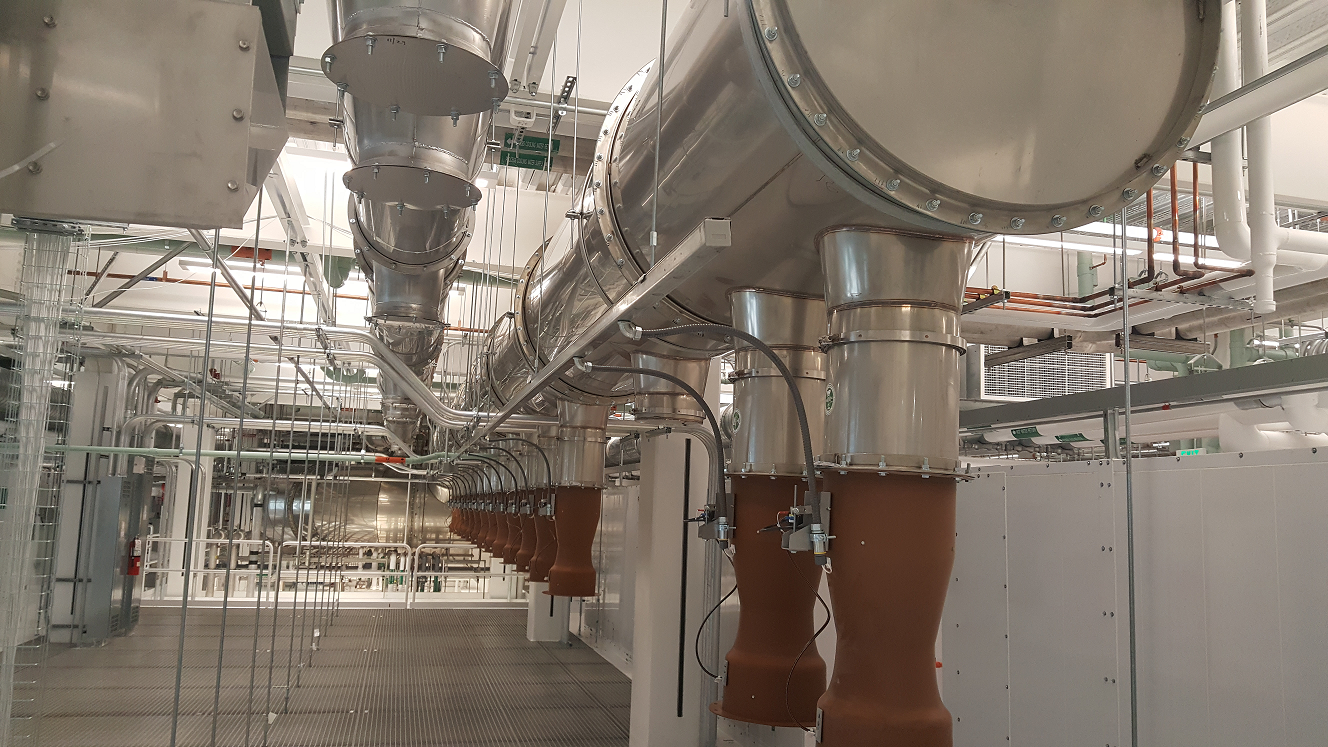 Its clean stainless steel exterior lasts a lifetime, looks good-as-new for years, and does not need to be maintained or treated. PermaShield Pipe's robust industrial design stands for practicality, reliability, simplicity, and strength. With the growing appeal for this type of architectural aesthetic, why not use a fume exhaust duct system that embodies all of these traits?
To Conclude
Architectural engineers are fully aware of how important it is to produce designs that echo the purpose of the facility and principles of the client in every aspect and detail. What may not be so apparent, however, is the availability of certain building materials and systems that can truly assist in their design criteria.
By using PSP® corrosive fume exhaust duct in process facility and research lab design, AE firms can deliver "value-engineering solutions" to their customers while still maintaining the aesthetic qualities of the industries to which they belong.
For this and more information, please feel free to download our Research Labs case study below:
OR
Read More About PermaShield Fluoropolymer Coated Fume Exhaust Duct Here