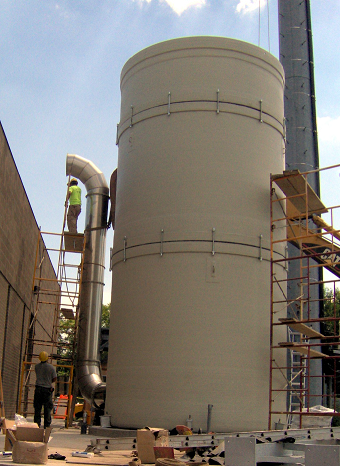 Biofiltration, Solid Scavengers, and Carbon Adsorption
In a previous article about wastewater treatment plant odor control, we examined the role of wet scrubber systems in the mitigation of foul and hazardous fumes associated with hydrogen sulfide gas (H2S). In this installment, we turn our attention to three additional vapor-phase odor control technologies.
In addition to wet-air-scrubbing, wastewater treatment plants today have access to a variety of methods for treating ventilation-air and/or biogas. These include biofiltration, solid scavengers and carbon adsorption.
These systems can be deployed in foul air locations like the headworks, wet wells and biosolids areas, but each has its own set of requirements and considerations that must be factored.