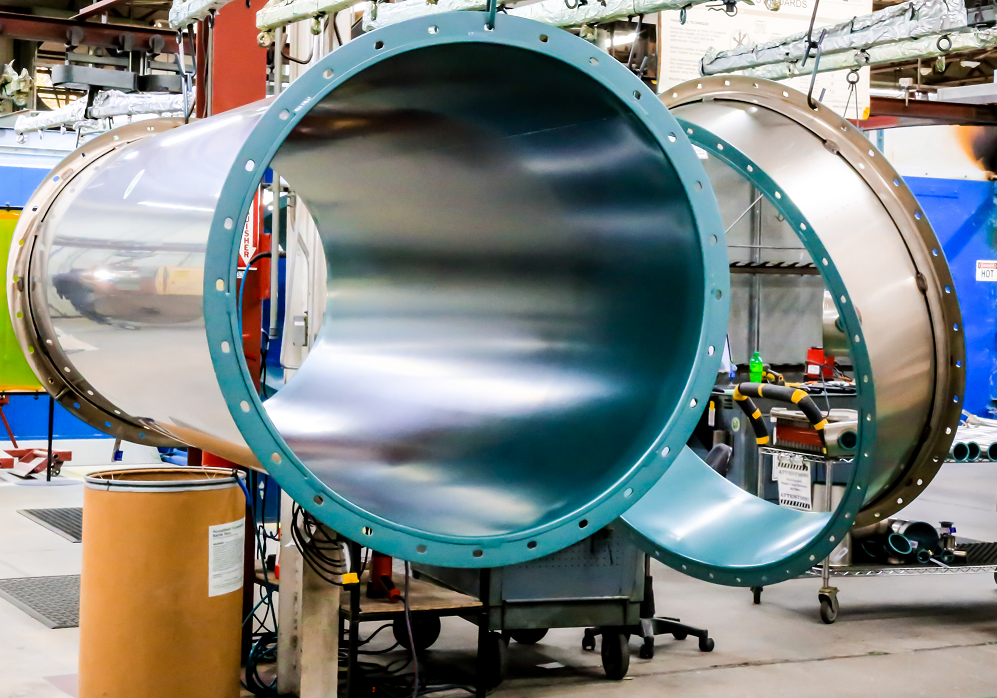 Fluoropolymer Coating and Stainless Steel Fume Exhaust Duct Are a Perfect Combination
There's no shortage of corrosive fumes and vapors generated by process industries which need to be safely and successfully vented.
Common exhaust duct materials that are tasked with this responsibility include stainless steel, polyvinyl chloride (PVC), and fiberglass reinforced plastic (FRP). While special glass linings, metal alloys, and a wide range of polymers may be used individually or in combination to help meet particular demands, none seem to solve the breadth of corrosive application challenges like PermaShield Pipe (PSP®) with its proprietary fluoropolymer coating.