5 Lab Design Criteria for the Future of U.S. National Labs
Governments around the world rely on their national labs to conduct research that will keep them at the leading edge of scientific and technological advancement.
Considering that U.S. national labs were developed during the middle of the 20th century and their management model is only recently showing signs of change, a major concern is that our national lab system may be many times inadequate to keep pace with modern day research initiatives.
"While the pace of innovation and the complexity of national challenges have accelerated, the labs have not kept stride...The federal government must reform the labs from their 20th century atomic-energy roots to create 21st century engines of innovation." [1]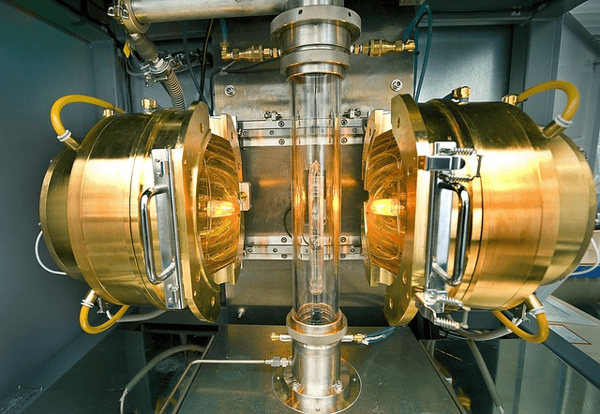 In 2014, the Secretary of Energy established a Commission to Review the Effectiveness of the National Energy Laboratories. As directed by Congress, the Commission was charged with evaluating "the laboratories in terms of their alignment with the Department's strategic priorities, duplication, ability to meet current and future energy and national security challenges, size, and support of other Federal agencies." [2]
According to various analyses of the Commission's final report, it is widely held that any program to update or overhaul our national lab system should minimally include the following five major themes and/or design criteria:
Improved ownership costs

Increased flexibility

Increased collaboration

Improved safety

Sustainability
Below, we'll examine each of these themes and explain how Fab-Tech's fluoropolymer coated stainless steel vent duct can play a significant role in aligning with these proposed national lab design criteria.
1) Ownership Costs
Without question, one of the most important and universal decision drivers in any project is cost; even in state-of-the-art facilities where equipment and technology budgets seem limitless.
All government laboratories have a set amount of money that they are able to spend each year on operations and lab equipment. Budgets for construction or expansion are established within a strict project process, and A/E submittals are "reviewed by various federal agencies to ensure the design addresses the programmed goals and expectations." [3]
One way in which A/E firms can deliver on these budgets and expectations is by using long-lasting and durable equipment with high-value and low ownership costs. With respect to corrosive fume vent duct systems, Fab-Tech's PSP® provides labs and process facilities with tremendous savings compared to FRP duct in the form of rapid installation, eliminated maintenance, and lowest ownership costs over the lifetime of the system.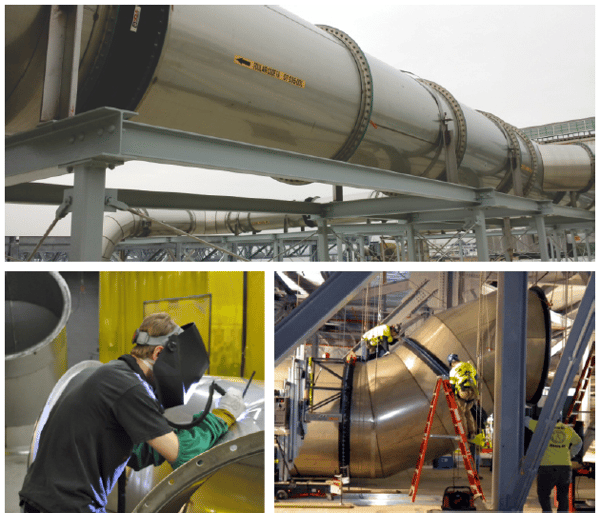 PSP® fume exhaust duct does not require custom labor for installation; is easily field-modified; does not require the expense of routine protective coatings; can withstand heavy operational demands and regulatory requirements; and can be fully disassembled, re-used, and/or recycled in an end-of-use scenario without the hazardous waste disposal costs that other systems can incur.
2) Flexibility
Research objectives and resources within laboratories can come under pressure given the rapidly changing world in which we live. Since national labs may be equally susceptible, they must be built in a manner that is flexible and accommodative to various uses.
By installing equipment that is multi-functional and can be used across diverse applications over the lifetime of the facility, national labs stand to not only
improve research versatility, but save valuable time and money by minimizing operational downtime in periods of transition
.
With its superior chemical compatibility, corrosion resistance, ease of installation, capacity for modification, and utility across diverse industrial applications, PermaShield Pipe exemplifies the meaning of flexibility in design. Given these characteristics,
PSP® fume exhaust duct can help to buffer our national labs against major process delays or disruptions caused by changing research initiatives or facility expansions; and these spaces will be better equipped to keep pace with the dynamic needs, demands, and trends of lab researchers and staff.
3) Collaboration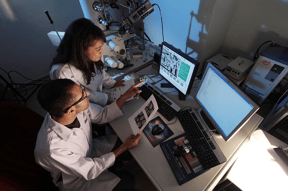 One of the fastest growing trends in university and private sector labs is the use of collaboration and "open space." The goal of open laboratories is to provide researchers with improved access to shared resources and to one another for team-based initiatives. [4]
The Ames national laboratory, located on the grounds of Iowa State University, employs this concept and is thus far the only DOE laboratory to be operated and located on a major research university campus. "Many of the scientists and administrators at the laboratory also hold faculty positions at the University, and the laboratory has access to both undergraduate and graduate student talent." [5]
Much like incorporating flexibility into national lab design, creating open and collaborative spaces will also necessitate equipment that is highly adaptable, versatile, and capable of handling the demands of various forms of research.
Upon considering the potential for broader collaboration between national and university labs, safety will take on even greater significance as it is among the foremost concerns in university settings.
Fab-Tech's 300 series stainless steel duct and proprietary fluoropolymer coating are designed specifically to protect laboratory personnel and high-purity work environments
from the

haza
rdous fumes and vapors that are routinely emitted in such settings.
Additionally, when tested using the ASTM E-84 method for flame and smoke generation,

PSP

®

comes up with zero flame spread and a smoke generation of less than 20. This means that in the unlikely event of a fire in the duct, fluoropolymer coated stainless steel

will not spread the flame or contribute to any meaningful smoke generation.
5) Sustainability
Given the buzz around sustainability here in the early 21st century,

it stands to reason that the Department of Energy, of all places, should fully embrace sustainable design and building practices.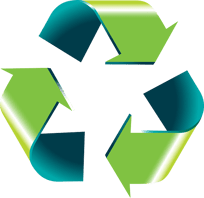 While highly efficient and multi-functional buildings are one part of the sustainability equation, a truly sustainable lab design must als
o
utilize
long-
lasting, durable construction materials
that have minimal disposal costs and low environmental impact.
Not only does PermaShield Pipe contain and help to prevent the unwanted release of hazardous fumes into our atmosphere, but it is designed with optimal durability and longevity in mind. Beyond meeting the lifetime demands of a lab or process facility,
PSP
®
is fully
reusable,
meaning it
can be taken down and redeployed if necessary, and it is fully
recyclable
should the system reach an end-of-use scenario.
Finally, unlike some plastic and fiberglass systems, PSP® can be decontaminated by simply wiping the duct surfaces with decontaminating agents; thus preventing the duct itself from being classified as toxic waste or pollutant. Alternatives like FRP duct can absorb chemicals and will be labeled as toxic waste requiring costly disposal methods and locations.
Regardless of the vision for our national laboratories, it is assured that they will need to fulfill multiple demands and functions going forward. This means they will need to accommodate research, development, and office space alike. Through the use of smart design, sustainable practices, and versatile materials, our national labs can become the multi-functional, highly efficient, highly productive, and long-lasting engines of innovation that they were originally designed to be.
If you would like more information about PSP® corrosive fume vent pipe and duct, please feel free to download our general information guide below:
OR
Read More About PermaShield Fluoropolymer Coated Fume Exhaust Duct Here
---