PSP® Fume Exhaust Duct Provides Solution For Renowned SUNY Nanotech complex
Nanotechnology is not only a rapidly advancing field of study, but a broadening commercial opportunity as well. The ability to observe and manipulate materials at nanoscale, literally at the atomic level, is opening up whole new fields of science and engineering.
The leading research center in this field, SUNY Polytechnic Institute's College for Nanoscale Science and Engineering (CNSE, now SUNY CNETI) ranks among the world's elite technical colleges.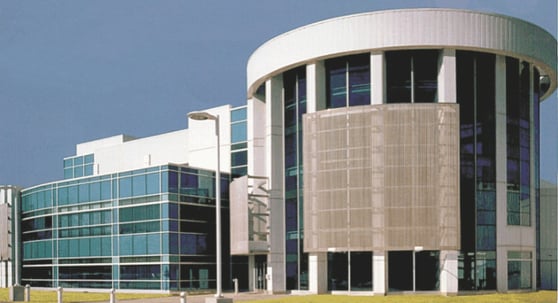 Over 300 leading technology companies including IBM, GlobalFoundries, Samsung, TSMC, Toshiba, Applied Materials, Tokyo Electron, ASML, and Lam Research partner with SUNY Poly to create an ecosystem designed to drive nanotechnology innovations and bring about the rapid commercialization of new applied technologies based on these innovations.

SUNY Poly's Albany NanoTech Complex*
The flagship of the college, the Albany NanoTech Complex is comprised of over 1,650,000 sq ft of research, engineering and prototype production space with over 140,000 sq ft of Class 1 capable clean rooms that are fitted with the latest 300 mm wafer processing tools.
The facility was unique in that it needed to meet commercial requirements for productivity, capacity and environmental protection, while enabling more than 4,000 scientists, researchers, engineers, students, faculty and staff to work safely as they pushed new boundaries in manufacturing processes.
This complex also houses a suite of state-of-the-art microelectronics manufacturing tools such as metrology, lithography and front-end-of-line and back-end-of-line processing equipment.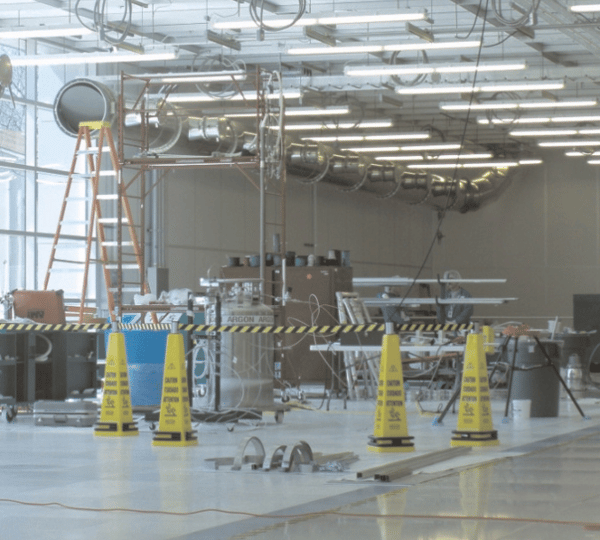 Provided with such an impressive convergence of talent and technology, the facility also needed equally impressive systems for handling the process exhaust vapors which would be generated at the clean room level.
Such vapors can contain highly hazardous, highly corrosive, combustible and even toxic fumes and liquids; potentially harmful to people and high-end equipment alike.
To address this challenge, Fab-Tech was awarded the honor of supplying SUNY with a solution far superior to anything else on the market; its revolutionary fluoropolymer coated stainless steel fume exhaust duct.
From delivery, to install, to full operation, Fab-Tech's PSP® met and surpassed the performance needs of everyone involved.
Fab-Tech's PSP® fume exhaust duct case study highlights why PermaShield Pipe was a perfect fit for the University and their construction partner's needs for engineering and safety at the lowest cost of ownership. To learn more, please download our case study:
* Images 1 and 2 courtesy of https://sunypoly.edu/