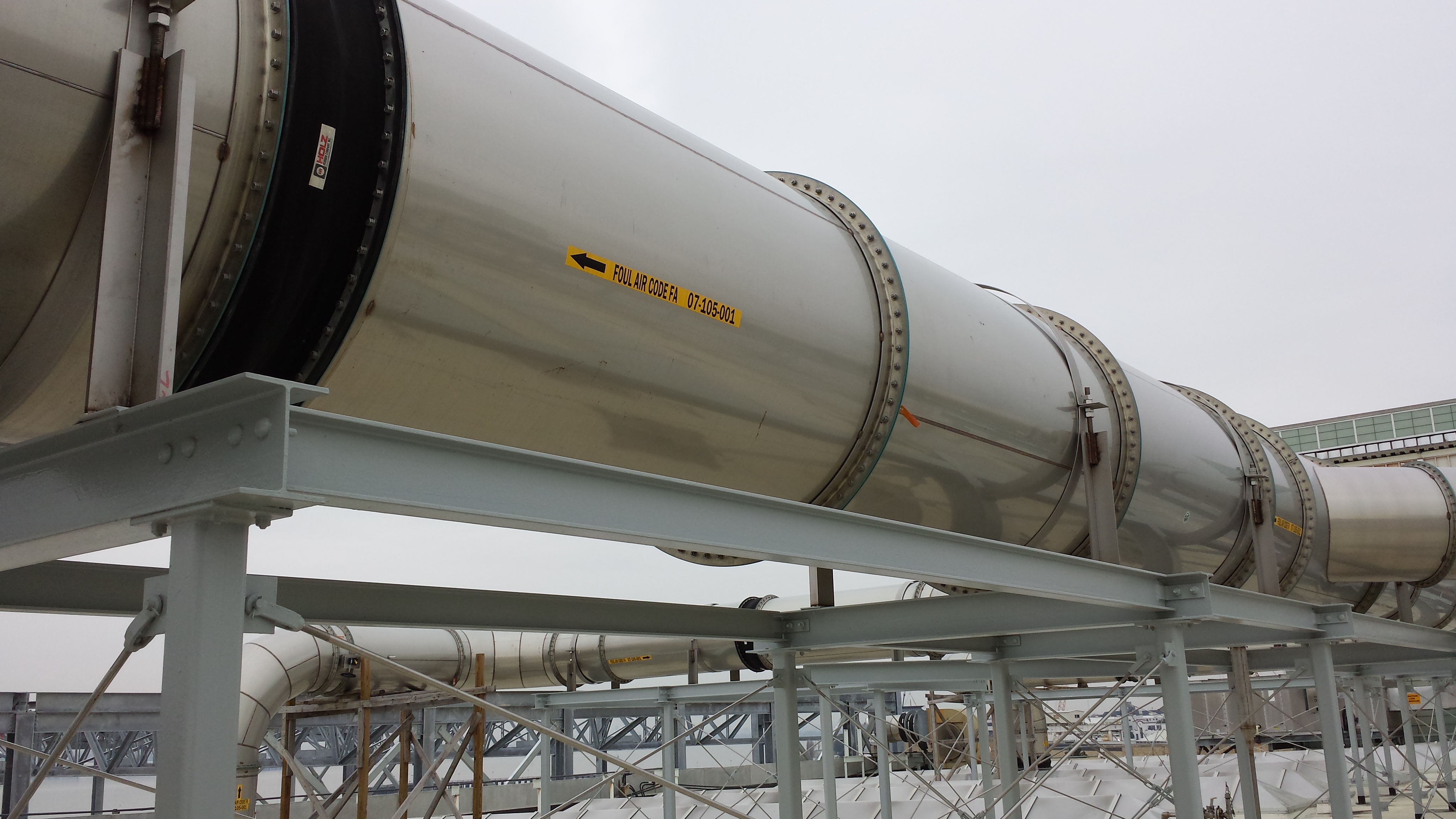 PSP®

Vent Pipe USed In Multiple Wastewater Odor Control Areas at DC Blue Plains
The DC Water and Sewer Authority (Blue Plains) is the largest wastewater treatment facility in the world. DC Water utilizes some of the most advanced treatment systems available to provide water and wastewater treatment services to more than 600,000 local residents, another 1.6 million people from neighboring Maryland and Virginia, 17.8 million annual visitors and 700,000 people that work in the DC area.
DC Water is in the midst of a $10 billion Capital Improvement Program which is quickly distinguishing the facility as a global leader in wastewater treatment technology. Fluoropolymer coated PSP® vent pipe has emerged as a key component in the success of this program, namely in the handling of corrosive and odorous fumes for multiple stages of the treatment process.