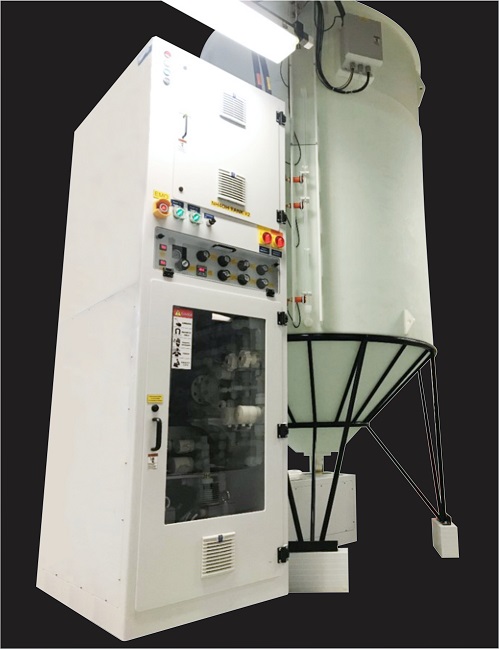 Reduce Contamination Risk, Produce UHP NH4OH On-Site
The DFS NH4OH Fusion Blending System produces ultra-high purity (UHP) Ammonium Hydroxide (NH4OH) by combining any incoming source of Ammonia Gas (NH3) gas with a Fab's ultra-high purity water (UPW) supply. Accomplished in a closed loop process, on-site at a customer's location, with onboard in-situ metrology, and it prevents contamination in the supply to the factory. Process has little to no waste in the production and supply cycles.
The DFS systems are proven to produce semiconductor process grade chemical having impurity levels below 10ppt detection limits. This is regardless of incoming source gas quality, and the final product comes with virtually no risk as to an unseen contaminate in the final product used by the factory.