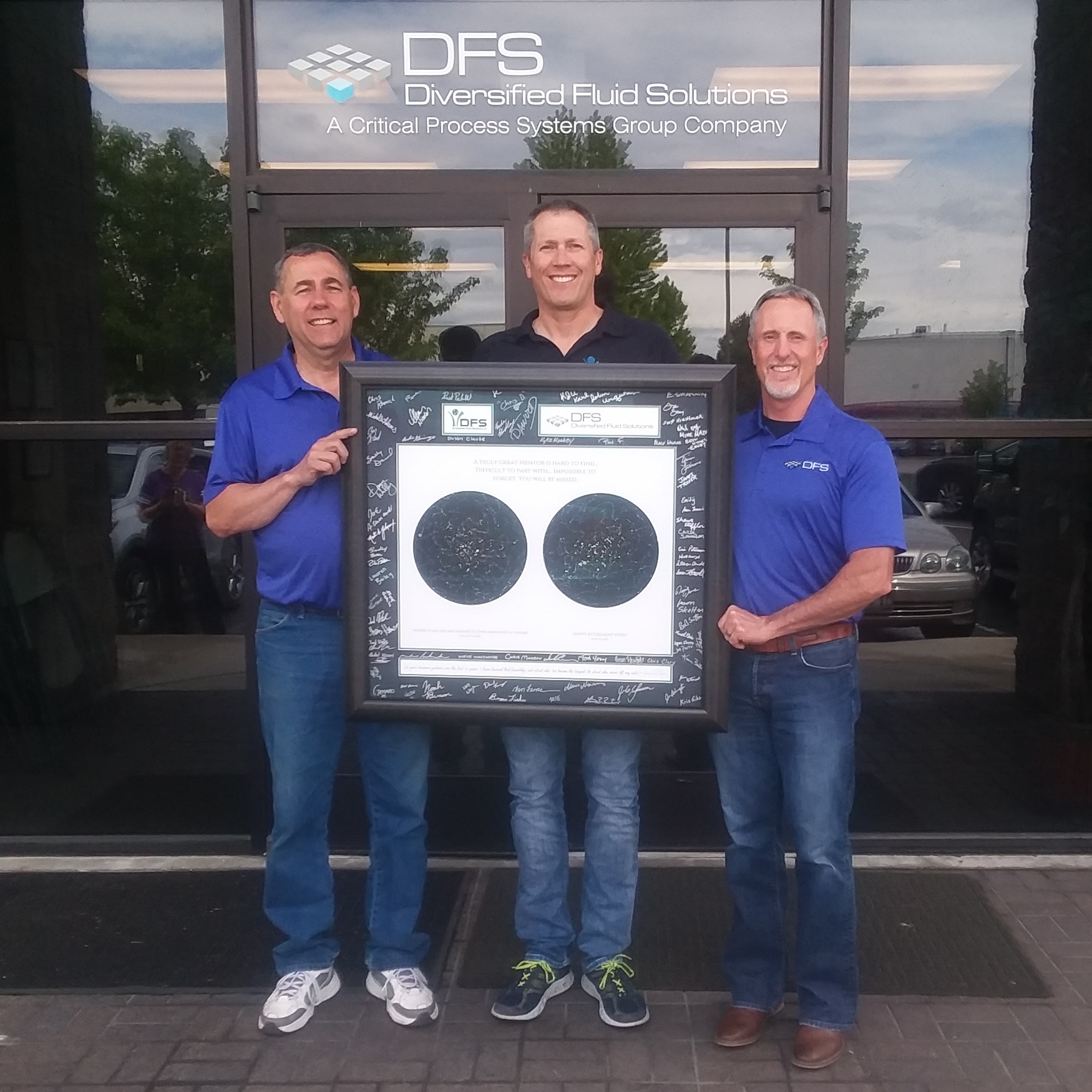 Honoring Fred Elsey's Successful Career and Retirement
When Fred Elsey and Darren Willey started Diversified Fluid Solutions (DFS) in 2009, they had decades of experience, industry contacts, a worthy reputation, and faith that they could create a company with unmatched value. Ten years later, DFS has grown from 6 to 130 employees and business is stronger than ever.
Thanks to the hard work and dedication of the growing team, Fred was recently able to announce his retirement with a firm sense that his original vision will endure.