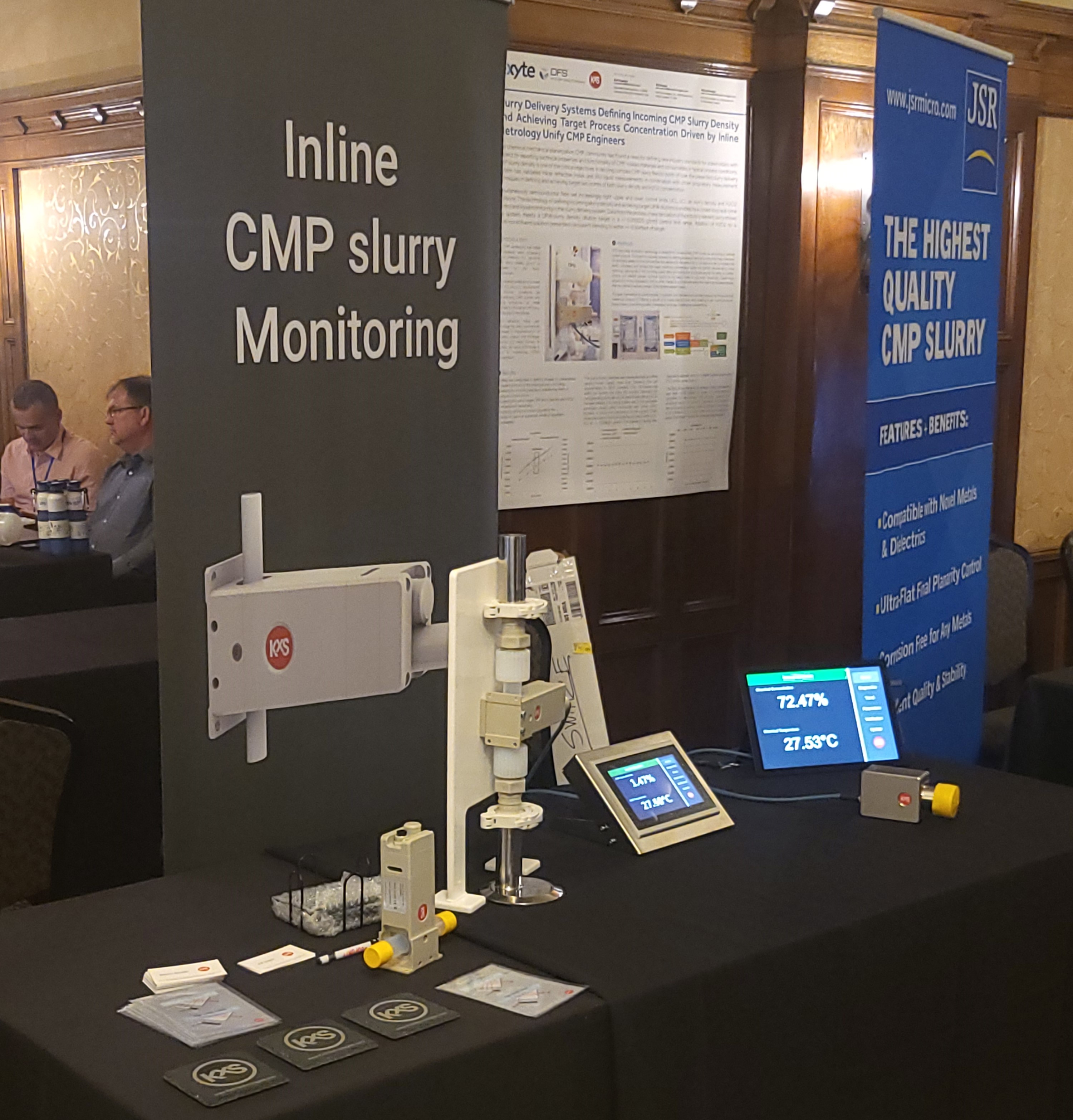 Slurry Delivery Systems Defining Incoming CMP Slurry Density and Achieving Target Process Concentration Driven by Inline Metrology
Diversified Fluid Solutions and KxS Technologies jointly presented at the 2022 International Conference on Planarization Technology (ICPT) in Portland, Oregon this week. DFS provides ultra-high-purity gas, chemical distribution and blending systems for the semiconductor industry. KxS Technologies designs and manufactures cutting-edge inline chemical concentration monitors based on refractive index.
The joint presentation by DFS and KxS described the need for, and ability of the presented slurry delivery system to achieve tight incoming slurry density and target UPW dilutions via inline metrology.