Uses and Benefits of Mobile Chemical Blending Systems (MCBS)
A given factory's chemical formulations are pushed to: 1) improve affordability, while 2) requiring higher process performances in critical areas. One way to accomplish both goals is to target incoming chemical solutions that are high in concentrations and complexity.
Achieving the proper dilution and high performance in current and upcoming process nodes requires complex blends of organic and inorganic compounds in CMP slurry formulations. The combinations of all these factors result in products that have nuanced mixing and handling requirements.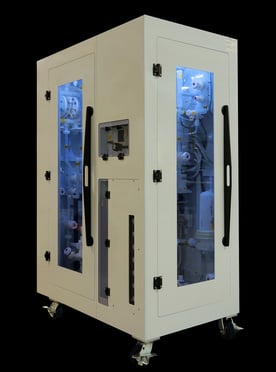 DFS provides Mobile Chemical Blending Systems (MCBS) that enable technology-flexibility and allow users to stay ahead of the dynamic process changes they face. In essence, an MCBS is like giving a customer the keys to the car; to drive in any desired direction to reach the highest factory optimization.
Using blend characterization tools such as the Mobile Chemical Blending System allows users to develop optimal formulations, and control critical parameters around any part of the chemical formulation and its processes.
This gives users the freedom to optimize onsite, in real-time, and maintain the proprietary process secrets as internal IP. As an added benefit of in-house development, it also offers users chemical source independence.
Typical MCBS uses include:
R&D Efforts
New Supplier Qualifications
Tool Recipe Optimizations
Process Establishment (Supporting Scale-up, Ramp for permanent placed systems)
To achieve this flexibility, these tools allow in the design sporadic low volume uses. Mobile Chemical Blending Systems ultimately establish the required blend formulation control points using appropriate metrology, and allow full product traceability in the final product. The DFS MCBS, has a concert of metrology and sub-units combined in a single platform to accomplish this task.
If you would like more information please feel free to: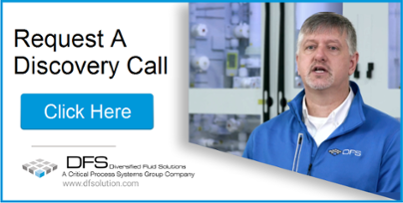 OR
Click here to learn more about our semiconductor manufacturing solutions