PSP® Coated Metal Fume Exhaust Duct Excels Across Industries
Operational demands and safety requirements have driven a clear need for more chemically resistant and fire resistant fume exhaust systems among advanced process facilities. Exhaust duct systems in these environments must be able to chemically withstand highly corrosive process fume exhaust, not contribute to smoke or flame-spread in the event of a fire, and still stand up to any external environmental conditions or aggressive cleaning agents to which they may be exposed over the course of their lifecycle.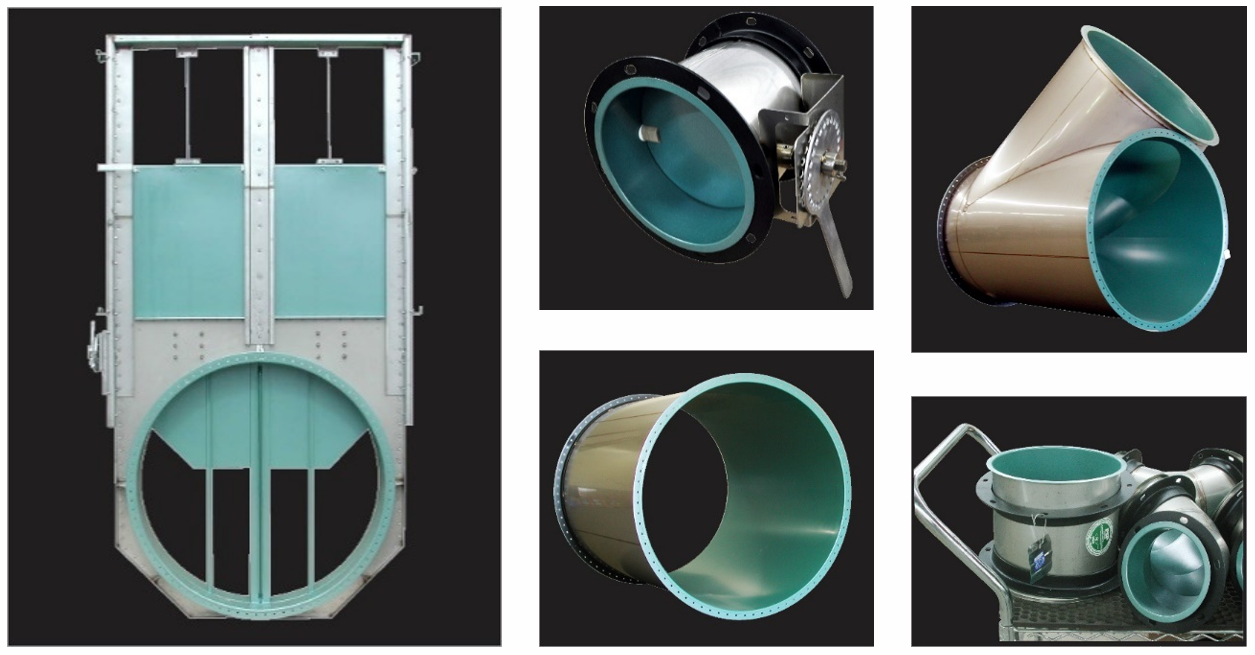 In this context, PSP® fluoropolymer coated stainless steel duct has risen to the challenge across a growing number of industries and applications.
PSP® coated metal fume exhaust duct was born out of necessity for the semiconductor industry in the 1990s. This was a time when existing vent duct products were just not delivering the standard of performance that semiconductor cleanroom applications required and the safety that insurance companies demanded. With its superior corrosion resistance, as well as Class 1 fire rating, total installed cost benefits, and environmental, health and safety advantages, PSP® rapidly became a household name and the standard bearer of performance within the semiconductor industry.
Much as semiconductor fabs were able to successfully overcome their own safety and regulatory challenges with the help of PSP® coated metal duct systems, owners and facility managers in wastewater treatment, chemical processing, and research labs among others also began reaching the same conclusion. This is largely attributable to the overarching safety considerations shared by all, not the least of which includes fire safety. PSP® effectively mitigates this concern with its superior Factory Mutual Research rating of "0" (zero) flame spread and a smoke generation index of less than "20" as certified in ASTM E-84 tests.

ASTM test values are obtained from burning test material where the given values represent a comparison with 1/4" inorganic reinforced cement board expressed as zero (0) and red oak expressed as one hundred (100). To be identified as an official Class 1 duct, the duct and connector materials must have a flame spread rating of no greater than 25 with no evidence of continued progressive combustion, and a smoke developed rating of no more than 50.
That's why when selecting exhaust duct for hazardous or corrosive fume applications, it is critical to choose a product that is not only approved by Factory Mutual, but which carries unsurpassed ASTM E-84 test results as well.
Click here to learn more about fluoropolymer coated fume exhaust duct systems
OR