Electric Bike Demo Day at Fab-Tech a Big Hit
Local bike shop, Old Spokes Home, recently paid a visit to Fab-Tech to demo and raise awareness for its E-bike program which provides affordable and convenient transportation to income-eligible Vermonters. Through this program, "over 500 donated used bikes are refurbished every year and provided to customers of all ages - helping them get to work, school, and play without the financial burden of an individual motor vehicle."
A number of Fab-Tech employees jumped at the opportunity to try the E-bikes for themselves.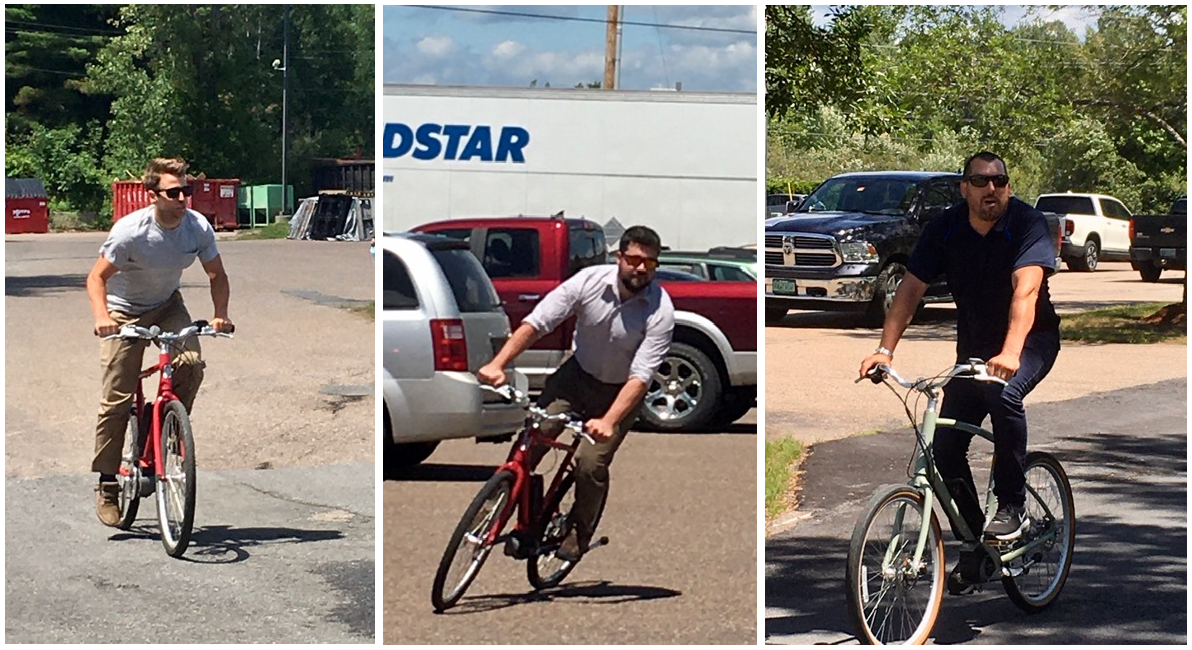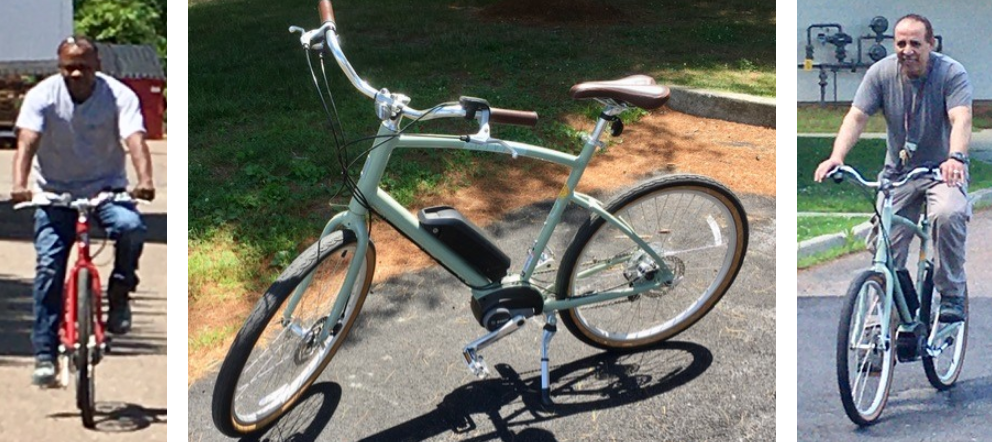 E-bikes are equipped with an electric motor which assists riders as they pedal, making longer distances and hills manageable. They are powered by batteries that can be removed and charged at a standard wall outlet. Fully
charged batteries can power an e-bike for 20 – 40 miles depending on the level of assist used.
The E-bike program works with multiple partners to provide incentives to make e-bikes more accessible to eligible Vermonters who choose to forego the cost of a traditional motor vehicle for transportation.
Available partner programs include:
Subsidized Sales - Old Spokes Home will subsidize the price of top of the line electric bike models that it carries so 'Everybody Bikes' customers who are referred by partner organizations can access quality e-bikes for transportation for $1,700 - $1,800.
BED and GMP Instant Rebate Program - Partnership with Burlington Electric Department to provide an instant $200 rebate and Green Mountain Power to provide an instant $300 rebate for any of their customers who purchase an electric bicycle.
Vermont Employment Transportation Initiative (VETI) - Partnership with Creative Workforce Solutions (CWS) to provide VETI vouchers for employment-related transportation. Customers working with a CWS participating agency may be eligible for a voucher to help cover the cost of an electric bike.
Low-Barrier Loans from Opportunities Credit Union (OCU) - Partnership with Opportunities Credit Union to provide 0% financing for qualifying customers seeking a loan to purchase an e-bike for transportation. OCU will work with customers with no or poor credit history to help them qualify and set monthly payments at
$50 or less.
Fab-Tech applauds these and similar programs which help reduce carbon emissions and can provide affordable and convenient methods of transportation.