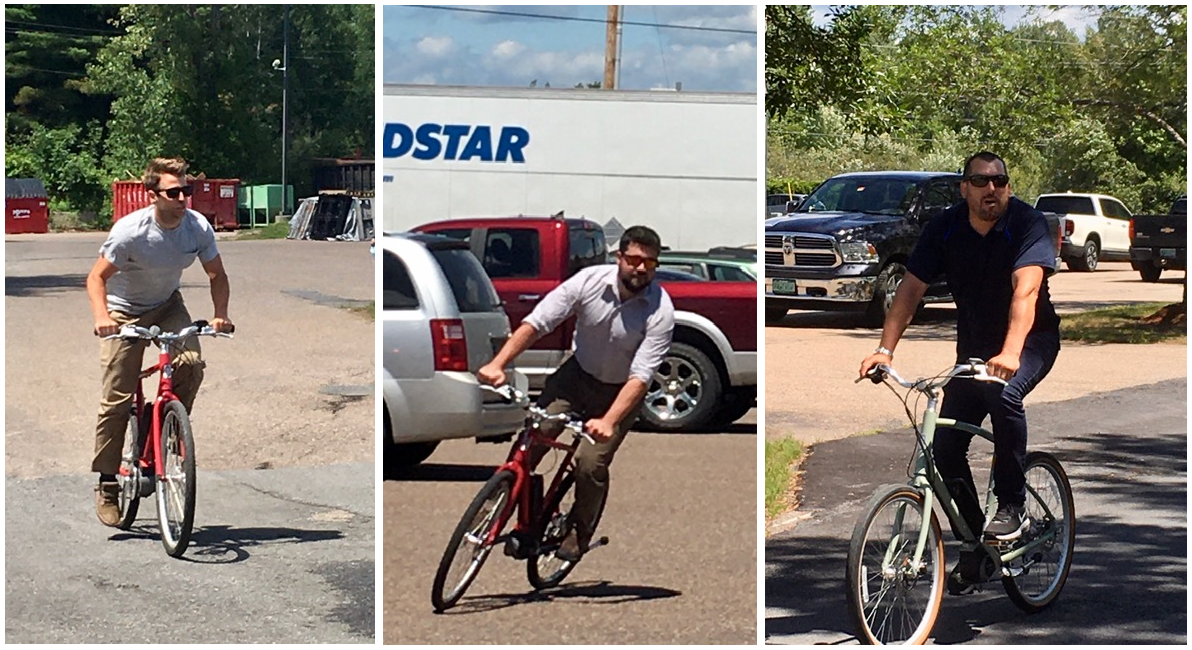 Electric Bike Demo Day at Fab-Tech a Big Hit
Local bike shop, Old Spokes Home, recently paid a visit to Fab-Tech to demo and raise awareness for its E-bike program which provides affordable and convenient transportation to income-eligible Vermonters. Through this program, "over 500 donated used bikes are refurbished every year and provided to customers of all ages - helping them get to work, school, and play without the financial burden of an individual motor vehicle."
A number of Fab-Tech employees jumped at the opportunity to try the E-bikes for themselves.