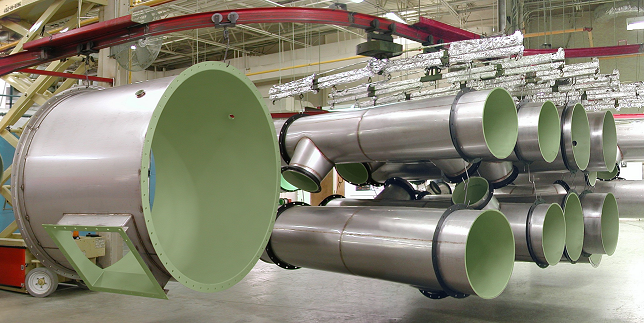 How To Properly Store and Handle PSP® Coated Vent Pipe For Optimal Performance
Proper shipping and handling of PSP® vent pipe is essential for successful installation and optimal performance. PermaShield Pipe® is used for venting hazardous and corrosive fumes in pharmaceutical, semiconductor, wastewater and chemical process environments. Proper care must be taken to protect its proprietary coating material from being damaged in shipping, moving, and installation.
Following the guidelines provided here will ensure that your PSP® exhaust duct will serve its lifetime intended purpose; far outlasting any other corrosive fume handling products out there.