3 Areas Where Odor Control EXHAUST DUCT Can Improve Your Services
Wastewater treatment plants around the world use various processes to treat wastewater from homes and businesses. Recently, odor control has become an increasingly pertinent issue for WWTP owners, architects, engineers and design-build companies. As population densities increase and residential zones expand around wastewater treatment facilities, public tolerance for foul odor seems to decrease proportionately.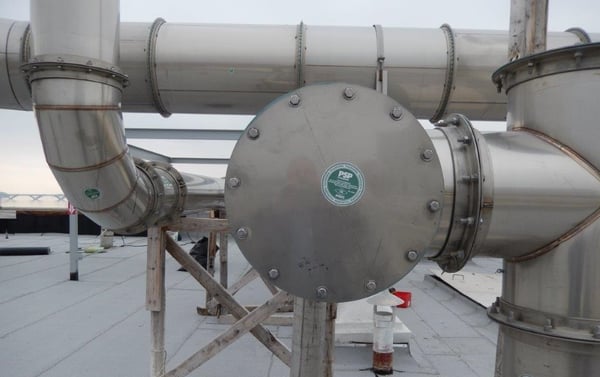 This article targets three stages of the wastewater treatment process where PSP® odor control vent duct can be applied to help alleviate public outcry and improve general air-quality.
1) Pump and Lift Stations
The first process where PSP® odor control vent duct may be needed is at the pump and lift stations.
On its journey from our homes and businesses, sewage flows mostly under the power of gravity until it reaches its wastewater treatment destination. Depending on the regional topography, sewage will reach a low point in the piping system where it will need to be pumped and lifted up closer to the surface to resume its gravity-powered journey to the wastewater treatment facility.
Depending on the flow-rate, pump and lift stations generally contain a wet well where the sewage will collect for a time to allow for optimized use of the pumping system. Given enough time in the wet well, sewage can begin to emit noxius odors and even harmful and corrosive gases like hydrogen sulfide (H2S), among others.
2) HEADWORKS
From here, gravity carries the sewage through piping until it reaches the headworks area. This is where the untreated wastewater enters the treatment plant. At this stage, coarse material such as sticks, rocks and large debris that can potentially damage equipment are removed from the influent.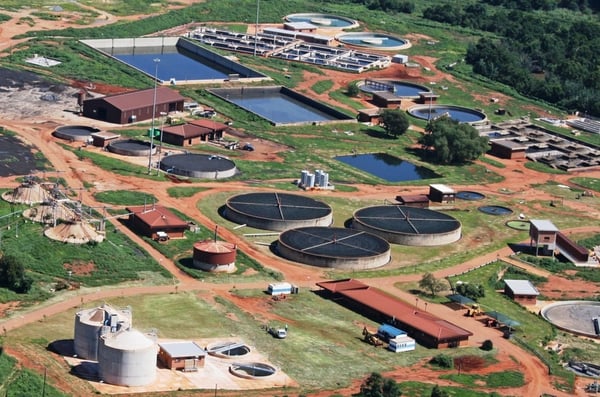 During this stage, one of the main gases emitted is Hydrogen Sulfide (H2S). Intermittently, when levels of H2S are exorbitant, the odorous fumes need to be evacuated to manage the foul and corrosive air. This is done by exhausting the area or building and chemically treating the air before it is released into the atmosphere.
3) Grit Chambers
As a final measure to remove bulky and coarse material from the wastewater, sewage is passed through bar screens before entering the grit chamber. Grit chambers allow the heavy and finer materials such as sand, gravel and other smaller debris to settle out by gravity. Once settled, all of the debris is removed from the chambers, washed down and hauled away by trucks to the local landfill for disposal.
Similar to the two previous stages, grit chambers are another area where noxious and hazardous fumes can collect and emit. Luckily, grit chambers can be covered and exhausted with an odor control system that handles the entire building.
In Summary
Each of these stages put out offensive smelling and sometimes hazardous fumes that may be detrimental to people as well as equipment and facilities. Fab-Tech is proud to supply PSP® fume exhaust duct as a cost effective, durable, and dependable wastewater odor control system for these processes.
If you would like more information about PSP® fume exhaust duct, please feel free to download our general information guide below:
OR
Click here to learn more about PSP® in wastewater odor control areas
OR