During the month of September, Diversified Fluid Solutions (DFS) of Boise, Idaho hosted a delegation of Korean technicians from SEBO Corp, (SEBO), a leading contractor and manufacturer in Korea.

DFS designs and manufactures high-purity chemical, gas and slurry blending and distribution systems for high tech customers worldwide. DFS recently licensed SEBO to manufacture DFS blending and distribution systems for certain Asian semiconductor markets. SEBO is currently building a state of the art factory in Korea to manufacture the systems.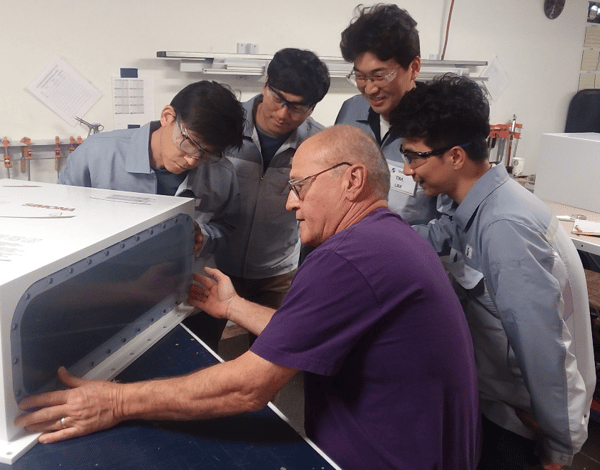 SEBO is sending approximately 20 of its employees to Boise for up to two months at a time, to learn plastic welding/fabrication, electrical systems, plumbing, system fit up, Programmable Logic Controller programming and other components of DFS technology. SEBO is already a major manufacturer of structural steel, PSP® corrosion resistant fume exhaust duct, process utility modules, and raised floor systems for semiconductor manufacturing facilities, where precision and high performance are essential.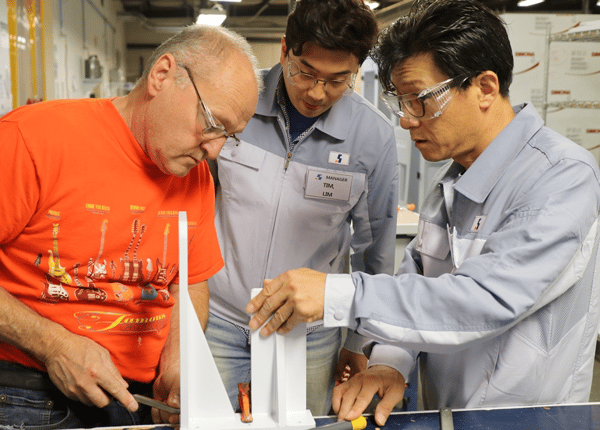 "Since its founding in 2009, DFS has built a global reputation for building high-quality, reliable precision fluid blending and distribution systems," said Fred Elsey, CEO of DFS. "SEBO has also proven to be a technically competent company with excellent leadership that we trust to build our systems to the same exacting quality standards."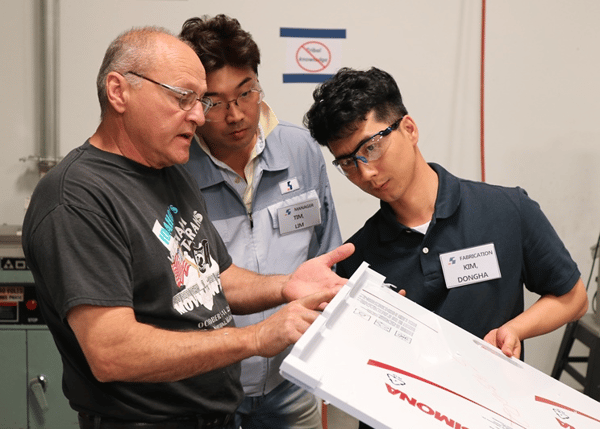 In 2013, DFS was acquired by the Critical Process Systems Group (CPS Group). The CPS Group is comprised of manufacturing and engineering companies providing products and services to multiple industries including semiconductor, life science, solar, gas and chemical systems, wastewater and university research labs. Other CPS Group subsidiaries include BioPharm Engineered Systems (Andover, Massachusetts), CPS Process Solutions (Maynard, Massachusetts), ENGVT (Richmond, Vermont), Fab-Tech Inc. (Colchester, Vermont) and NEHP (Williston, Vermont). In July 2016, CPS Group moved its corporate headquarters to Boise, ID.
SEBO has a history of successful collaboration with other CPS Group companies including manufacturing Fab-Tech's PSP® Fluoropolymer Coated Stainless Steel Duct (PermaShield Pipe) since 2011 under a licensing agreement. PSP® is widely used in semiconductor, wastewater treatment, and research facilities to exhaust corrosive fumes because of its flame and smoke resistance and ease of installation. The PSP® system has "0" Flame spread as determined by ASTM E84 Testing.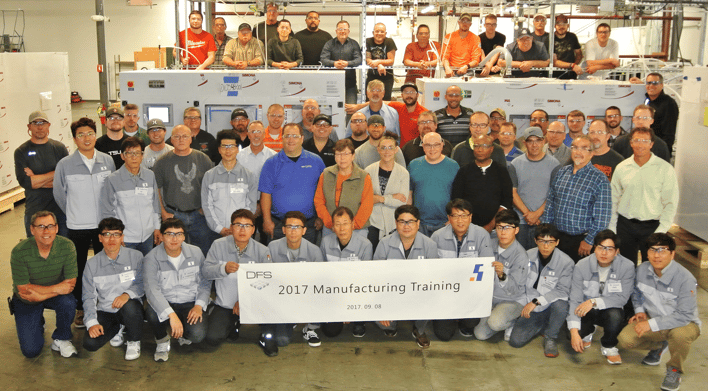 SEBO has also collaborated with NEHP on construction modularization. Traditionally, high-tech and semiconductor factories have been built with on-site labor but NEHP has pioneered a modularization process, where technically complex components of the factory - including high and low purity piping and ducting - are assembled offsite and shipped to the construction site as ready-to-install "modules." This results in lower costs, faster and safer construction and higher quality.
"The SEBO companies have benefited from our collaboration with the CPS Group, bringing CPS products and technologies to our customers in Korea and elsewhere in Asia" said Jaeyoung Kim, Vice President of SEBO.
If you would like more information please feel free to: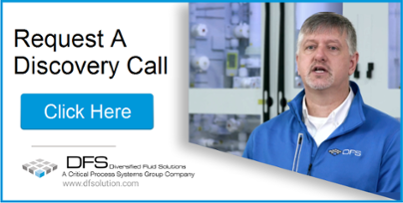 OR
Click here to learn more about our semiconductor manufacturing solutions