Continuous Improvement is Key to the New Era of Construction Productivity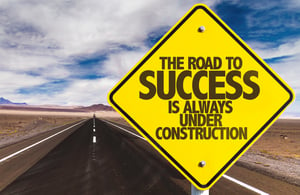 Over the last 50 years many businesses in the manufacturing industry have dramatically improved their production protocols. Those businesses have achieved strong results by adapting methods from the Toyota Production System (TPS). The core tenet of TPS is to eliminate waste and improve efficiency, thereby earning the system the general name of 'lean' manufacturing.
Now, more and more industries are finding useful applications of 'lean' within their own productivity agendas.
The construction industry is one recent lean adopter; having previously under-performed nearly every other industry in general productivity over the past half-century. By integrating lean principles into construction processes, companies are now taking aim at eliminating waste, improving productivity, and reducing costs that historically have been passed on to owners and end-users.
One of the most prominent lean concepts being used to drive productivity and success is the idea of continuous improvement. While it may seem difficult to assign any actionable parameters to the concept of continuous improvement, there are tools and methods within lean production which can have a measurable impact. Below is a summary of four known methods:
METHODS OF CONTINUOUS IMPROVEMENT
1. Value-Stream-Mapping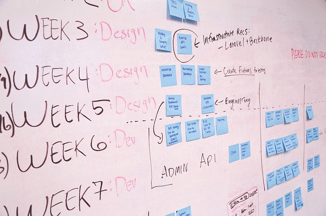 Value-stream-mapping (VSM) is primarily an exercise in awareness and observation. It is a methodical approach to tracking the value and efficiency present within every aspect of the construction process.
In order to successfully complete a VSM, construction management must both literally and figuratively walk through every process, taking note of how each workflow is performed and where it fits into the larger picture.
Once this is done each step is analyzed to determine where idle time, wasted effort, production bottlenecks, and inefficiencies are being created. With an honest assessment of value-adding and non-value-adding activities tied to a detailed map of operations, management can make informed decisions and take appropriate actions to eliminate production waste.
2. 5 Why's
The 5 Why's method is a simple yet efficient practice that naturally promotes continuous improvement. The basic premise is that when a problem or issue is identified, the simplest way to solve the issue is to ask "why." Not once, but five different times. The theory is that by practicing this technique, construction management will be led to the root of the problem. While this method may seem overly simple it has been tested and proven to work in many lean construction use-case scenarios.
3. Plan-Do-Check-Act (PDCA)
The PDCA[1] is another way to improve construction building methods and processes. The PDCA technique is practiced by taking a process and slightly altering the manner in which it is performed. The alteration is first attempted on a small scale so as not to disrupt the entire process in the event that the new method is unsuccessful. If the alteration results in productivity and/or efficiency gains, the revised process will be tested repeatedly, each time increasing the scale of production. The success of the PDCA can be measured using KPI's, which can produce a real time statistical analysis of a construction firm's efficiency levels.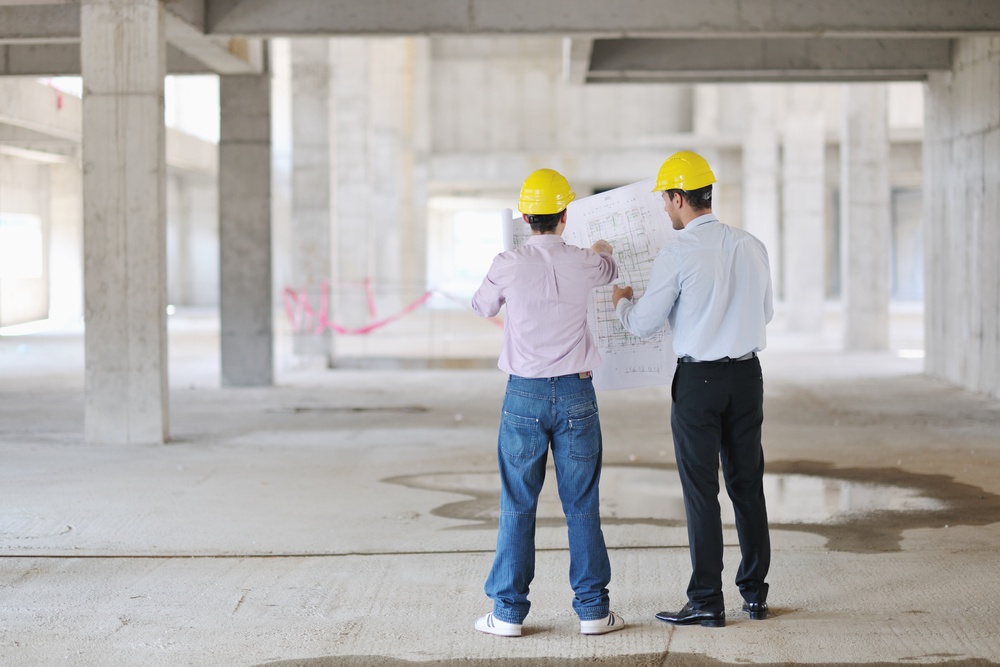 4. Gemba Walks
One of the most necessary mindsets in lean construction is that every person in the construction process is a stakeholder. This is not to say that they necessarily own a piece of the project, but rather they all have a vested interest in the successful and on-time completion of a project. The idea of a Gemba walk[1] - Gemba being the Japanese term for "actual place" - is that management learns information about the construction process from those who are doing the physical work.
The Gemba Walk requires that management walk through the construction site in an informal manner, so that they may talk to their employees and gain a better understanding of the problems they face. Practicing Gemba Walks not only instills a sense of value in employees when they see management taking a keen interest in their work and needs, it also presents an opportunity to simultaneously perform VSM.
To Conclude
As land development and urban expansion continue to be defining features of our generation, construction and construction management will be more important than ever. The companies that rise to the top will be those that ride the wave of technical and methodological progress most effectively. By implementing the theories of lean construction to build a culture of continuous improvement on work sites, management teams can complete projects on time and under budget, making them the obvious hiring choice for developers and owners.
If you would like to learn more about useful Lean methods for construction productivity improvement, please feel free to:
Visit Our Lean Construction Integration Page Here
OR
Visit Our Large-scale Modularization Page Here
---
Sources:
[1] https://leankit.com/learn/kanban/6-continuous-improvement-tools-and-techniques/