Jason Medhurst HIRED TO MANAGE Sales at Semiconductor Fabs and Process Tool OEM ClientS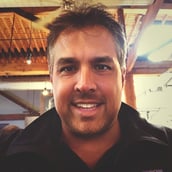 DFS is pleased to announce it has added Jason Medhurst to our sales leadership team. Based out of Chandler, Arizona, Jason will be responsible for growing strategic accounts, gas systems business, and the OEM business. He will also lead selected technology development collaboration programs for DFS.
Jason brings 25 years of experience with semiconductor chemical, planar and gas systems. Prior to joining DFS, Jason was vice-president of business development at Aztech Controls Corp. Before he joined Aztech, Jason owned A+ Hearing Center, which provided hearing aid services to individuals and companies.
"Given the depth of his Inside Sales, Business Development, Entrepreneurial, and Executive leadership roles, Jason is a welcome addition to our team, and a perfect fit in the continuation of our aggressive growth trajectory," said DFS CTO, Darren Willey.
Jason studied communications and business at Arizona State University. He enjoys spending time with his wife and four children and loves glamping, traveling to beaches, and is an automotive enthusiast.
DFS is thrilled to add Jason Medhurst to the team!