Excerpt From "Real Time Process Monitoring in CMP" Given at Semicon China
In today's industry, chemical uniformity and quality play major roles in defect reduction and overall supply-chain costs. While there have been major advances in metrology in recent years, they tend to vary in many areas and principles, and none are a fit for all solutions.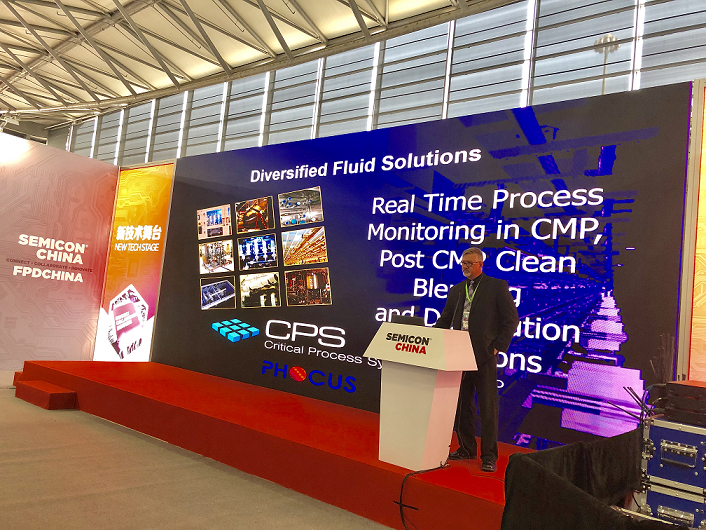 CMP Process characterization and metrology selection play an increasingly critical part in ensuring product health and uniformity in blending and dispensing of these solutions. Through this practice of characterization, it is possible to use simple metrology devices or combinations of such devices to achieve the best control and monitoring results.
For example, Refractive Index (RI) is a continuous, non-consuming optical measurement, which helps factories monitor cmp slurry composition in real time, reducing the amount of process material at risk. RI is used to qualify not only the final product for supply, but also monitor batch-to-batch variations of incoming slurry and validate the blending steps.
When other metrology instruments are added, a complete process view can be seen and used in real time to control the processes.
Mobile chemical blending and dispensing systems (MCBS) support these characterization and recipe-supply efforts effectively. MCBS systems provide technology flexibility that allows a user to stay ahead of the dynamic process changes they face. Using the MCBS platform, users can develop optimal formulations and control parameters around any part of the chemical formulation. This provides the freedom to optimize onsite, in real time, and maintain the proprietary CMP process secrets as internal IP - ultimately delivering the benefit of in-house development, while enabling chemical source independence.
Every process has unique blending, handling, and metrology challenges. At DFS we have a large base of experience to draw upon, and we build our experience into our systems to solve the following objectives:
Monitoring:
Identify appropriate blend order, metrology, verify, & validate control blend ratios
Define the interaction, formations, or degradation of a component
Determine if there are separation or settling characteristics = determining minimum loop velocity and or stirring type requirements
Perform handling analysis (effect on PSD or chemical or slurry health), filter evaluation and potential for other issues (foaming, sensor failures, pot-life, etc.)
Achieve 100% traceability, from raw materials to POU

Characterization:
Scaling dynamics with metrology
Future Introduction - e.g. introduction of corrosion inhibitors, ceria slurries, decrease in working particle size, … and others

DFS is a constant student, we study, you get the benefit of our education.
If you would like more information please feel free to: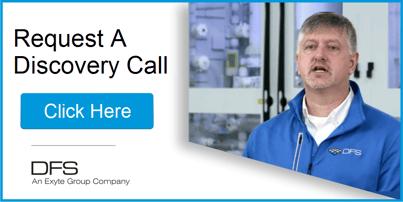 OR
Click here to learn more about our semiconductor manufacturing solutions