Adam Bowen Hired as Pre-Construction Manager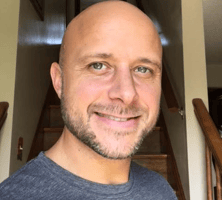 NEHP is pleased to welcome Adam Bowen to our growing roster of Construction Productivity experts. Adam has been hired to fill the position of Pre-Construction Manager, bringing with him two decades of project management expertise as well as an advanced degree in the same field from Wentworth Institute of Technology.
Adam has relocated to Vermont for this position, and will be in charge of project evaluation, team alignment and scheduling, logistical management, as well as refinement and integration of program management systems and processes to ensure our continued delivery of lean-driven and value-engineered projects.
Prior to joining NEHP, Adam held the role of Project Manager and Estimator at Consigli Construction, where he provided estimating and project management services as part of their elite Special Projects Group (SPG).
His PM background also includes Business Consulting and Senior Project Management with LifeHouse Construction, where he consulted on best practices for delivering more efficient project life cycles to high-end historic and custom home restoration and renovation projects.
In addition to his project management roles, Adam was also team leader for Project Management Process, as well as HR supervisor for the Project Management staff at Chapman Construction/Design, where he spent 15 years as a Sr. Project Manager.
On the side, Adam creates custom home decor and furnishings from vintage and antique architectural salvage.
"We feel very fortunate that Adam joined us at this critical stage in our company development. His skills and professional background strongly coincide with the innovative construction productivity solutions that we deliver," said NEHP President and CPS Group COO, Michael St. Louis.
Adam holds a Bachelor of Science degree in Architectural Engineering, and a Master of Science degree in Construction Management; both from Wentworth Institute of Technology.
NEHP is very pleased to welcome Adam Bowen to the team!