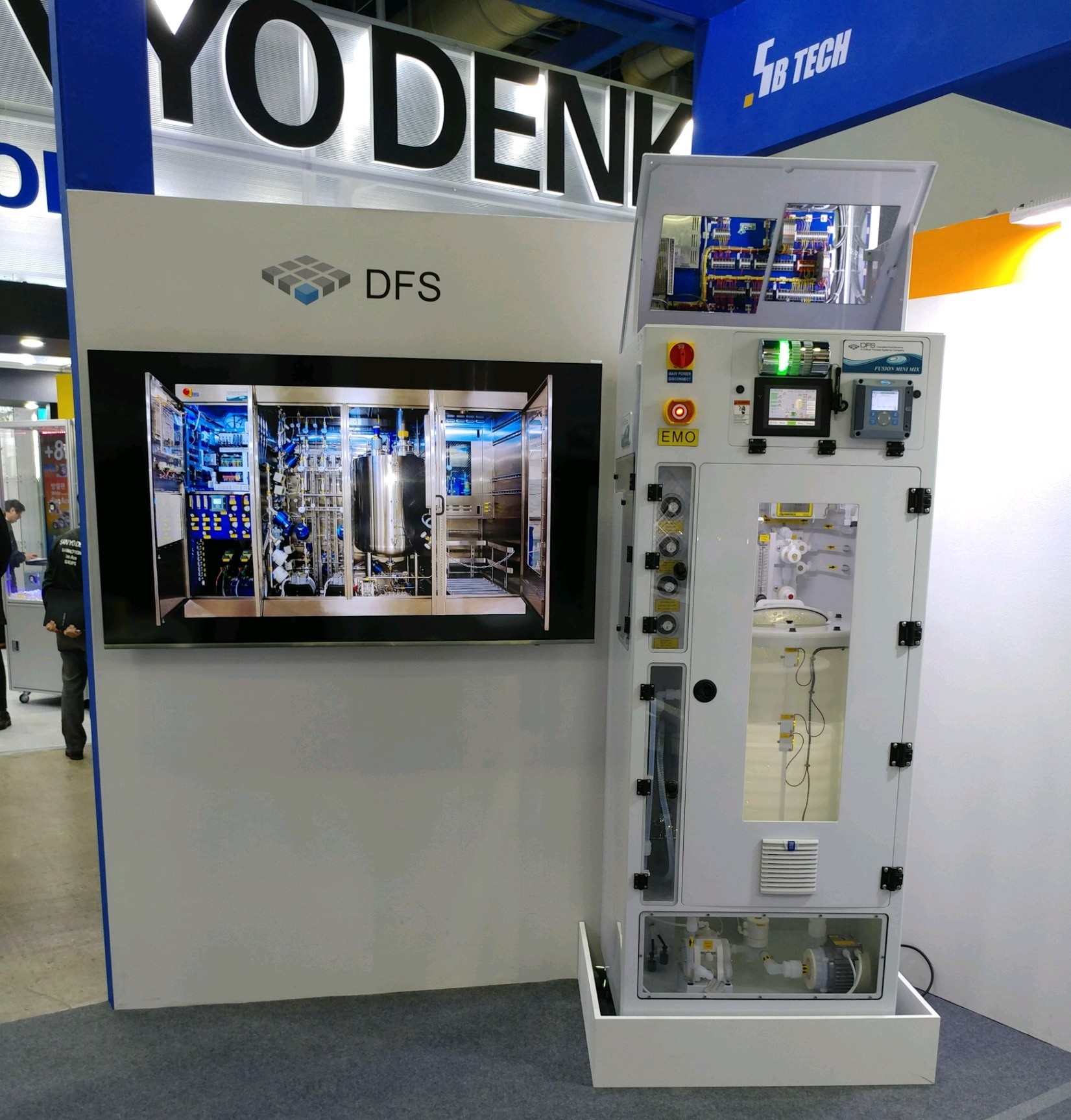 Highlights From DFS' 2018 Semicon Korea Debut
Diversified Fluid Solutions recently kicked-off its presence in South Korea by attending and exhibiting at the 30th annual Semicon Korea expo in Seoul.
The exhibition featured nearly 2,000 booths from global leaders in the semiconductor industry and drew an estimated total of 50,000 attendees to the event.
On display from DFS was this Fusion MCBS Minimix unit (shown to the right) as well as a multitude of other precision chemical and gas blending and distribution systems.