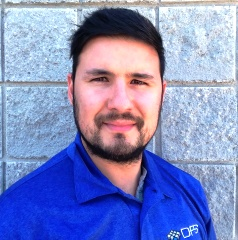 Diversified Fluid Solutions Welcomes Jose Salinas As The new Gas Systems Engineer
Boise, Idaho - Diversified Fluid Solutions continues its growth with the hiring of Jose Salinas as Gas Systems Product Engineer.
Salinas earned a Bachelor's degree in chemical engineering from the Monterrey Institute of Technology and a Master of Science Degree in oil and gas engineering from the University of Aberdeen in Scotland. He has worked for a major industrial gas company in process engineering, simulation, system design and project development.