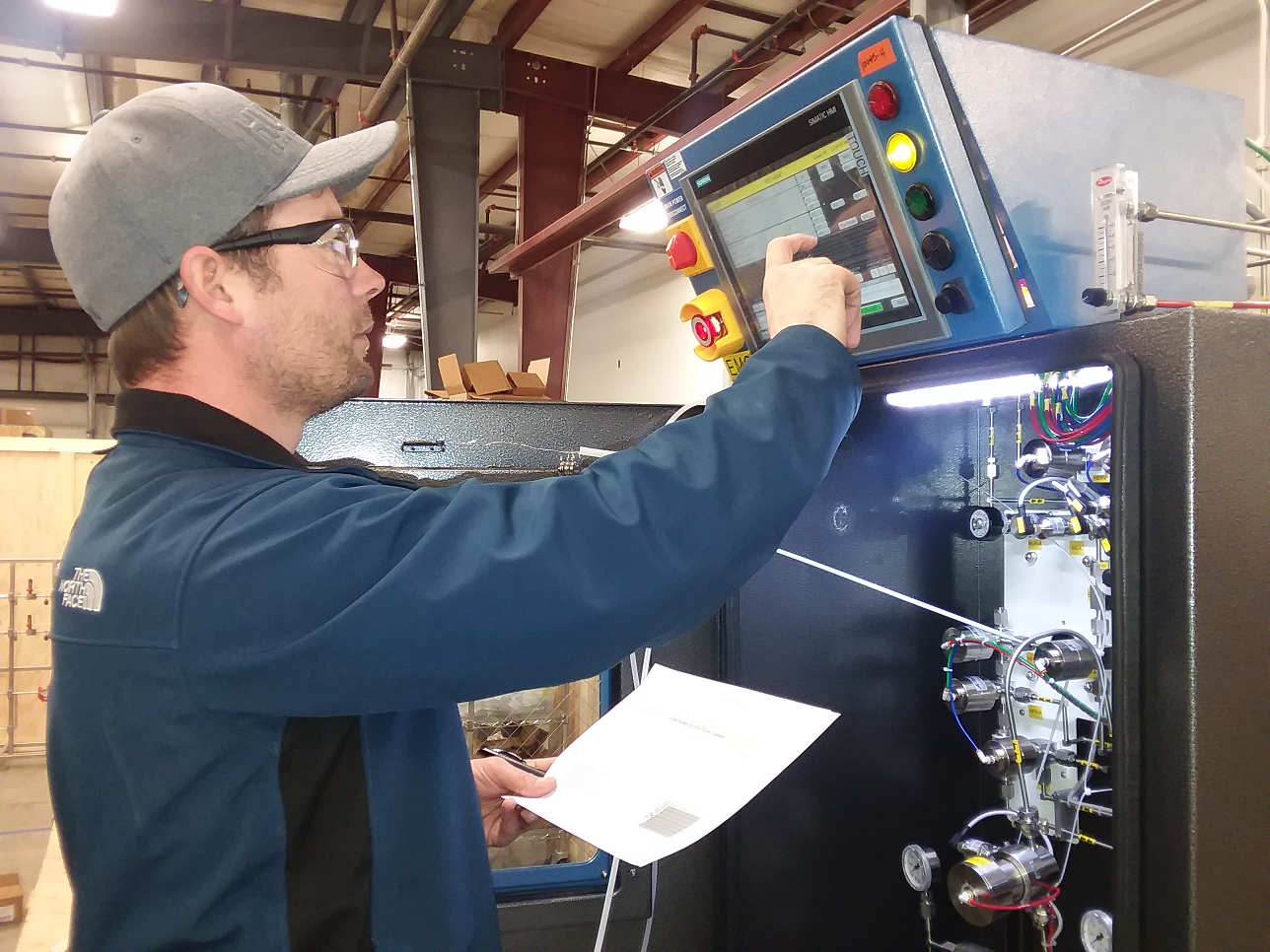 DFS ACvFLO™ Gas Delivery Systems Set a new standard in Gas Cabinet Technology
To serve today's Semiconductor gas market; DFS employs advanced technical knowledge, build capacity, and programming expertise to develop game-changing gas delivery systems.
The ACvFLO™ High Purity Gas Cabinet System has advanced functionality and capabilities not seen in the Semiconductor industry to date.
These advancements include an open, fully integrated PLC and HMI panel, with connectivity and networkability, operational sequences, and automated pressure control.