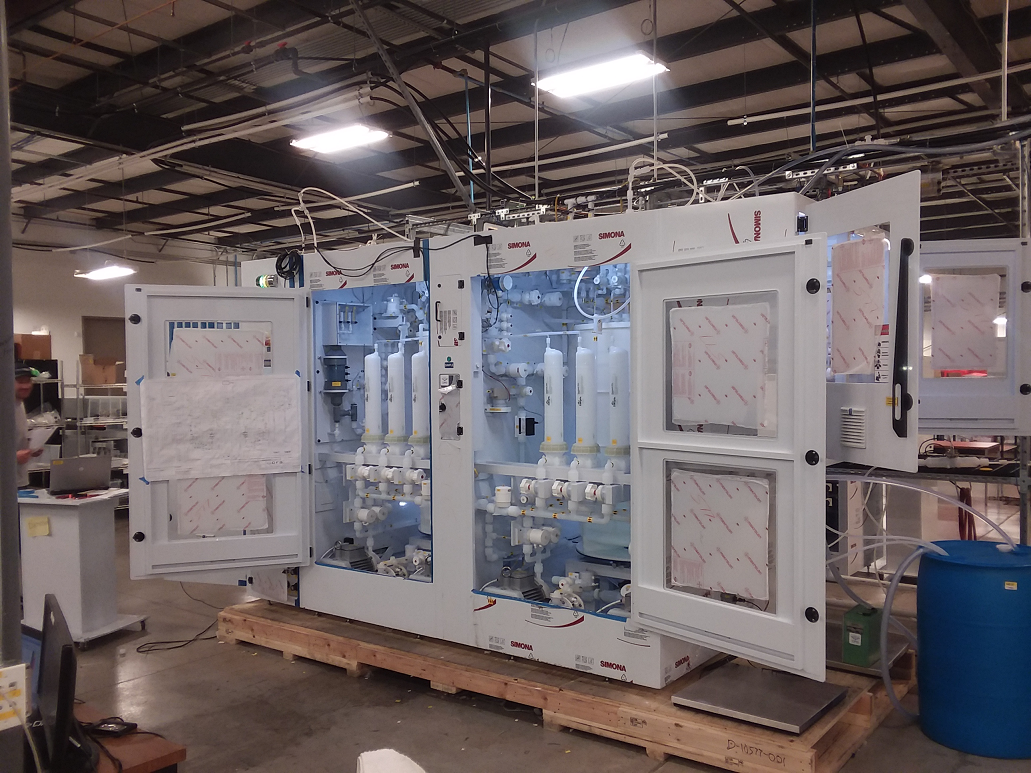 Preparing a DFS High-Purity CMP Slurry Blender For Delivery
Diversified Fluid Solutions recently completed work on a precision slurry blender which increases overall production capacity and process control.
Through advancements in our proprietary blending technology, the fully-automated Fusion™ Slurry Blender eliminates deadlegs in the flow path of the slurry while managing loop pressure control to +/- 0.3 psi.
The end result is improved yields, process control and repeatability across the board.