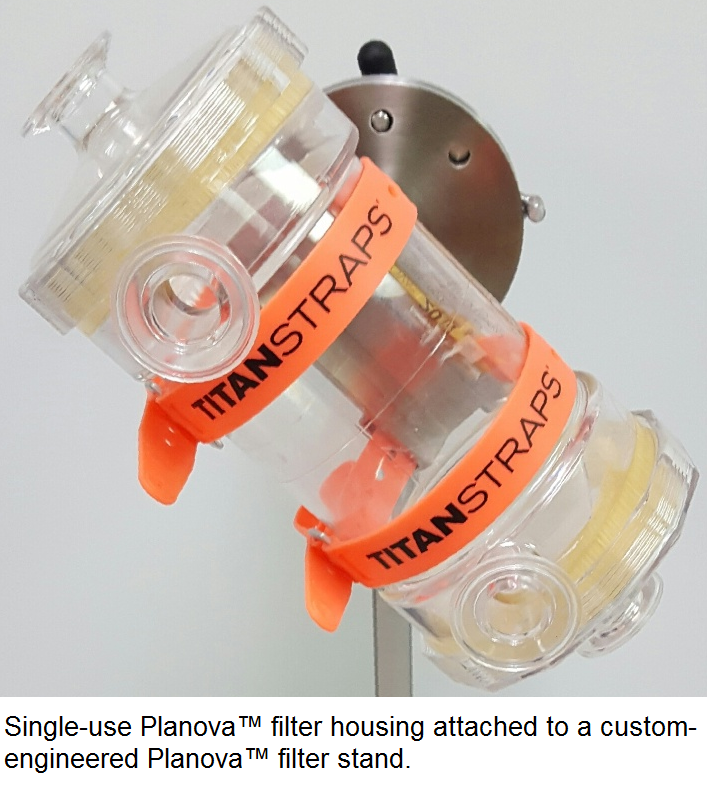 Custom

Planova

Filter Stands Increase Production Efficiency and Reduce Contamination Risk
The advent and rapid commercialization of new biological molecules such as monoclonal antibodies, vaccines, recombinant proteins and blood derivatives has led to a radically re-imagined pharmaceuticals manufacturing environment.
Drug-makers are now being challenged to quickly produce pilot batches of new protein based medicines and rapidly scale these to production quantities.
The movement away from large "blockbuster" drugs to smaller batch drugs that are targeting a smaller population has led to the development of facilities that can produce multiple products flexibly and scalably while still meeting GMP (good manufacturing practices).