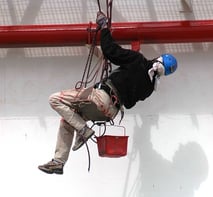 4 Benefits of Properly Located HVAC EquipmenT
The potential hazards and maintenance efforts associated with poorly located HVAC equipment can be a perpetual battle for facility managers and building maintenance staff.
If HVAC equipment is difficult to access, it is less likely to be properly maintained. Inadequate maintenance leads to component failure, which can be catastrophic in a museum setting.
While it is always important to consider strategic location in any HVAC design, special care must be taken when locating HVAC equipment in a museum setting due to the potential risks of damaging precious art, artifacts, or collections if a system component fails.
That being said, any piece of equipment that requires access should ideally be located in back-of-house spaces, and should never be located within the ceiling of a gallery space. This is especially true for any pressurized water piping where a leak will easily ruin sensitive materials or collections located beneath.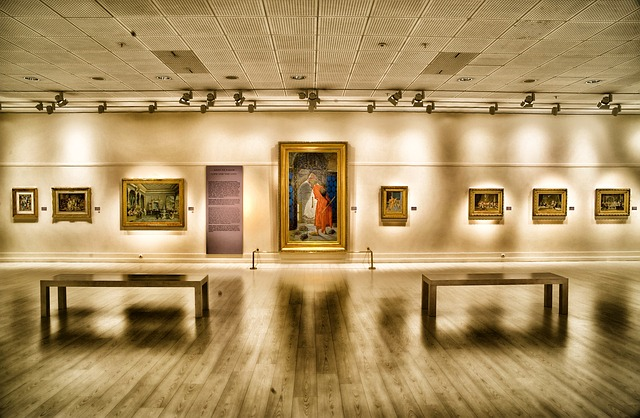 It is always ideal to plan for a larger mechanical room to locate all terminal variable air volume boxes, heating coils, humidification coils, condensate pumps, etc. This will lead to equipment that is easy to access and can be cared for properly.
In fact, here are 4 major benefits of properly located and easy-to-access HVAC equipment:
Reduced maintenance effort, which leads to;
Continuously acceptable indoor air quality in gallery spaces
Reduced risk of system failure and possible damage to valuable artifacts
Improved longevity and total lifecycle cost of your system
Finally, one more important consideration when locating variable air volume terminal units in a central location, is that all distribution ductwork will be low pressure ductwork from the mechanical space to the occupied spaces. This equipment will be larger than typical medium pressure duct shaft, which means it must be coordinated with the architecture team for space planning while also ensuring that all dampers in and out of shafts are accommodated and remain accessible.
To summarize, equipment accessibility, equipment behavior, spatial needs, and malfunction consequences should all be carefully considered when planning the HVAC design for a museum space. Each of these factors can influence the ease and cost of system maintenance and repair, as well as avoid costly shutdowns and disruptions to the museum itself.
If you would like to learn more about our service offerings, please feel free to:
OR
Visit our engineering services page.