ENGVT Welcomes New Virtual Design and Construction Manager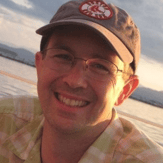 ENGVT has added Jason Peters to its team of multi-disciplinary design experts. Jason has been hired to fill the position of Virtual Design and Construction Manager, bringing with him two decades of experience in construction, engineering and building technology.
Prior to joining ENGVT, Jason held the position of Virtual Construction Manager at PC Construction in South Burlington, Vermont. As a pioneer of that position, Jason both built and managed the Virtual Construction Department there.
Over the course of 7 years in that role, Jason's primary workload included 3D spatial coordination of large commercial building mechanical systems in New England, 3D modeling and detailing of self-perform concrete structures and process mechanical pipe for large water treatment plants up and down the east coast, and modeling for business development proposals and presentations.
Prior to his Virtual Construction Management roles, Jason's titles included Chief Designer, Estimator, and CAD Manager at Snyder Homes in Shelburne, Vermont, and Civil Design Engineer for companies in Utah and Oregon.
Jason holds a Bachelor of Science degree in Civil Engineering from Oregon State University, and is a Revit Architecture Certified Professional and Certified Health Care Construction Professional (ASHE).
Jason also enjoys working with reality capture technology, including laser scanning and photogrammetry. He's conducted spatial coordination with point cloud data and developed digital topographic surfaces from information captured by drones.
"Jason adds a unique set of skills, experience, and passion for design technology, advanced spatial data systems, and complex project planning to our bench," said Jerry Chabot, President of ENGVT. "He will be an asset to our team as we seek to continuously improve our technological capabilities. We are pleased to welcome him."