Exyte CEO Visits Newly Acquired Airgard
Exyte CEO, Dr. Wolfgang Büchele, visited Airgard Inc., recently acquired by Exyte's CPS Group. He welcomed Airgard's employees to the Exyte family, toured the facility, and expressed our collective excitement about the Point-Of-Use abatement technology they bring to our strategic mission-critical products portfolio.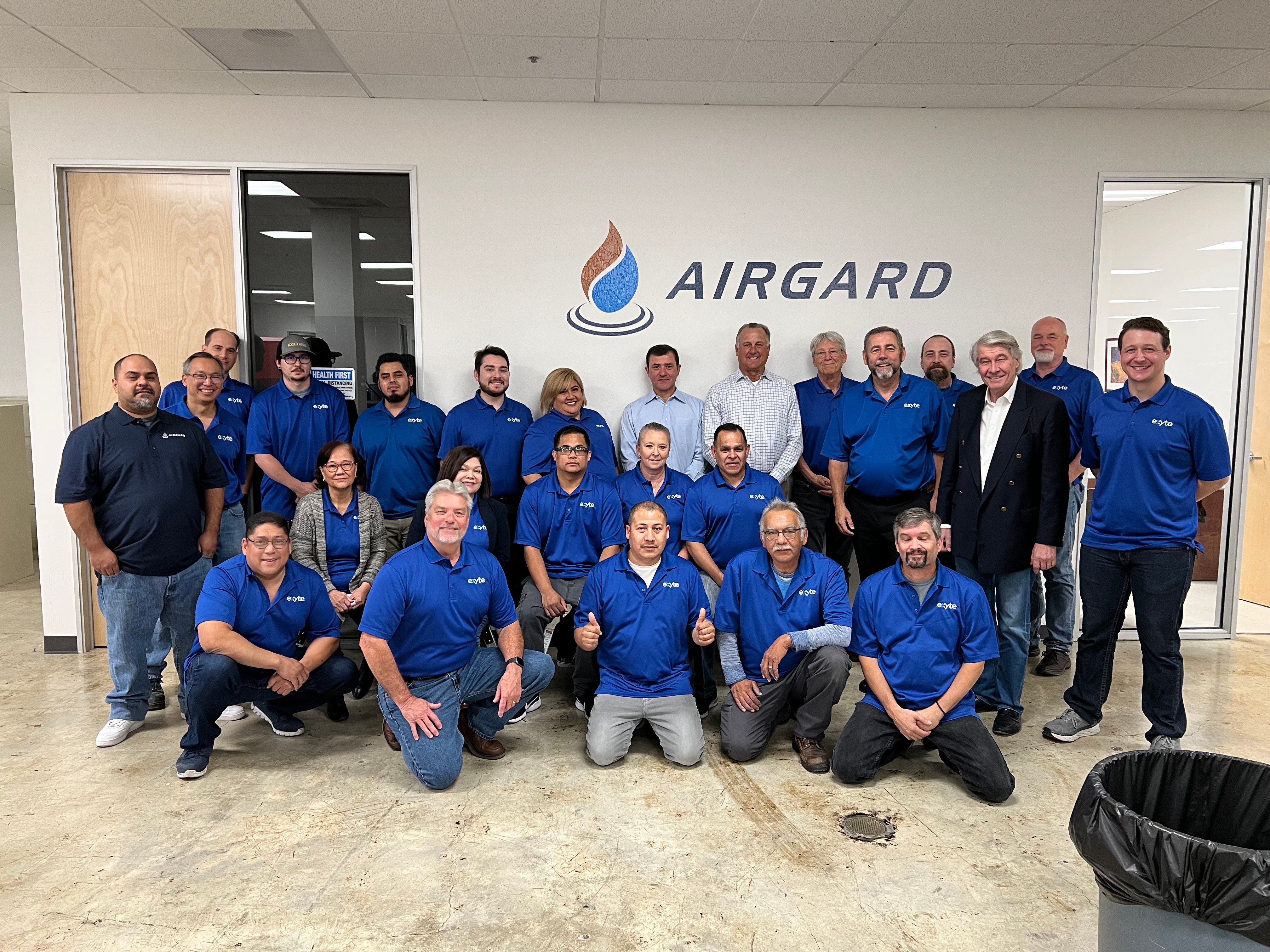 Airgard's scrubbers are used globally by key players in the semiconductor industry and contribute to improved ecological sustainability within the semiconductor manufacturing space. Airgard's recent addition to the Technology & Services Business Area marks another key step by Exyte on its "Pathway to Ten", the goal of reaching ten billion euros in sales by 2027.
Click here to learn more about Airgard and its recent acquisition.