Hosting After Hours Social at our Booth

A4469
Day 2 was very productive with more booth traffic and high interest in DFS and Fab-Tech products!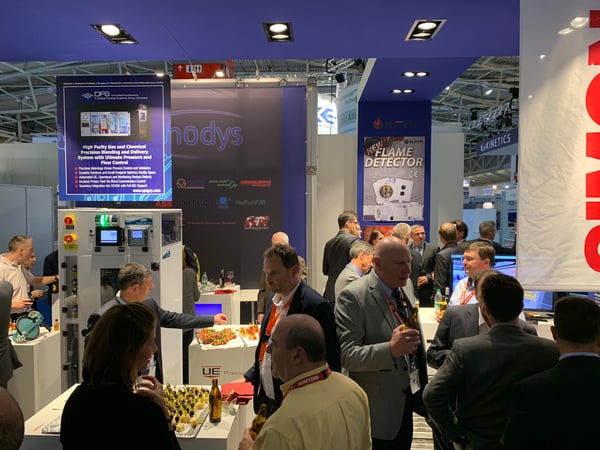 Day 2 at SEMICON Europa
Many detailed discussions covering DFS blending technology and enabling ultra-precise recipe formulations.
After hours social and horderves had excellent attendance, demonstrating increased interest and awareness for the solutions we provide to the semiconductor manufacturing industry.
CPS Group companies join INNODYS booth at SEMICON Europa Day 1