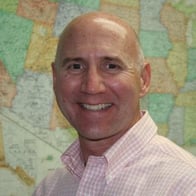 MArk Davitt Hired As Corporate CFO
Critical Process Systems Group is excited to announce it has hired Mark Davitt as Corporate Chief Financial Officer.
Mark brings nearly 30 years of experience in the Accounting and Finance field, much of it with privately held manufacturing businesses. He will operate out of our Fab-Tech offices in Colchester, Vermont.
"I have known of Mark since we both worked for the same firm in Boston in 1990 and actually tried to hire him years ago to join us at Fab-Tech as CFO. While we were unsuccessful in recruiting him back then, I am very excited to have him join the CPS team now that we are larger, and growing fast," said Paul Frascoia, President and CEO of Critical Process Systems Group. "In addition to a broad and strong set of skills and experiences, Mark also brings high energy, interest and understanding of operations, and a desire to help mentor and grow our team."
Prior to joining the CPS Group, Mark served as VP of Finance at Vermont Smoke & Cure.
Davitt's executive experience also includes CFO positions with Twincraft Skincare between 2005 - 2015, and Chief Financial & Operating Officer with Cornell Tranding Inc., between 1997 - 2005.
Mark attended St. Michael's College where he received a Bachelor of Science degree in Accounting and an M.Sc.A in Business Administration and Management. Mark also holds certificates in "Excellence in Executive Leadership" (ExcEL), Emotional Intelligence, Strategic Capacity and Influencing Systems from Champlain College.
Davitt will report to CPS Group President and CEO, Paul Frascoia. "I remain very excited about our future growth prospects, and Mark's arrival will give me more time to focus on strategy development and execution," said Frascoia.