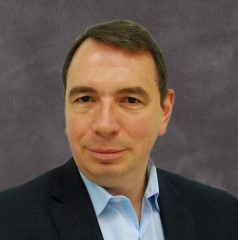 Dmitry Shashkov Appointed AS CORPORATE CEO
Critical Process Systems Group has appointed Dmitry Shashkov as Chief Executive Officer to replace departing CEO, Paul Frascoia. Mr. Frascoia will remain a senior advisor to the company.
Mr. Frascoia's career with the company began in 2001 at Fab-Tech, a predecessor company of CPS, and became President of CPS Group in 2005, leading the business through several successful acquisitions and divestitures and the subsequent buyout of the company by Wynnchurch Capital. Chris O'Brien, Managing Partner at Wynnchurch and CPS Board Chair, commented, ​"Paul has been instrumental in leading CPS through years of improvement and growth. We appreciate his service to the company and wish him well in his new endeavor. We are also excited about the significant opportunities that lie ahead for CPS under Dmitry's leadership."
With more than 20 years in the semiconductor and life science industries, Mr. Shashkov brings a wealth of experience to CPS. Originally trained in physics and materials science, he started his career with McKinsey and Company, a management consultancy, where he served clients predominantly in the pharmaceutical and chemical industries on the issues of growth and strategy. Subsequently, Mr. Shashkov spent 8 years at Honeywell, involved in business development and leading various businesses of Honeywell's Electronic Materials business unit. In 2010, he served as a President and CEO of HC Starck Inc., a world leading supplier of refractory metals to the semiconductor industry. Most recently, Mr. Shashkov was a President and CEO of Exogenesis, a nanotechnology startup focused on bringing novel medical devices to market. Concurrently, he served as a board member of CPS Group since 2018.
"We are excited to partner with Dmitry. His experience in building and executing growth strategies, as well as, his decades-long tenure in the semiconductor industry will be a great asset to CPS as the business continues on its growth path," added Brian Crumbaugh, Partner at Wynnchurch Capital and CPS Board Member.
​"I am excited to step up to the CEO role at CPS, and to partner with the Wynnchurch team in leading CPS through its next phase of growth," stated Dmitry. "CPS has truly differentiated technology and exceptionally strong customer relationships – both great assets for any business. Since 2018, I have gotten to know the company and the management team, and I am convinced we will be successful in executing CPS' growth strategy."
The CPS Group is pleased to welcome Dmitry to the Team!