Airgard Welcomes Fred Elsey As New GM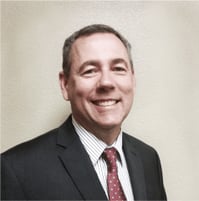 Milpitas, CA - Airgard is pleased to welcome Fred Elsey as General Manager. Fred brings over 40 years of experience in the semiconductor and OEM tool industries specializing in fluid delivery, automation and electrical engineering.
In his new role at Airgard, Fred will be responsible for overseeing the daily business operations and company Safety programs. He will develop and implement growth strategies to expand Airgard's market presence through his leadership style that encourages strong team interactions while cultivating and growing the development of the Airgard globally-recognized product solutions.
Prior to joining Airgard, Fred was founder and CEO of Diversified Fluid Solutions. Fred's manufacturing and service experience began in the early 1980's with a large semiconductor OEM tool manufacturer where he participated in servicing and developing electrical and automation technology for wet process equipment globally. For 20 years prior to DFS' establishment in 2009, Fred played a role in the expansion of a large semiconductor manufacturer, leveraging several leadership roles in the Chemical Services Department as an innovator and leader in the design, construction, automation, and coordination of chemical delivery systems in over 12 Fabs worldwide.
Airgard was founded in 1988 by Kris and Mark Johnsgard, and has since established itself as a leading vendor for wet scrubbers and state-of-the-art wet-burn-wet gas abatement solutions to major semiconductor companies worldwide.
Click here for more information about Airgard's POU wet scrubber systems
OR
Click here for an overview of CPS Group's semiconductor manufacturing solutions