5 Benefits of Raised Floor Systems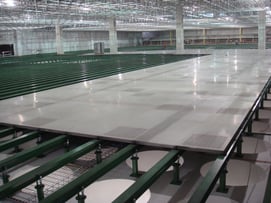 There are many reasons to design or retro-fit a work space with raised access flooring (RAF).
RAF systems create value from the bottom up by overcoming the restrictions of traditional flooring and creating a work space that is highly reconfigurable, efficient, productive, safe and organized.
Because every space is different and every design is guided by specific requirements, we decided to compose a list of 5 benefits that raised floor systems can deliver to just about any application.
1) They Help Optimize Air Flow
In every work setting, proper airflow is essential to maintaining overall health standards as well as worker comfort and energy levels.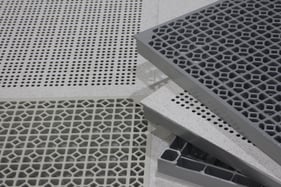 Raised floor systems are designed to accommodate perforated and/or grated floor panels as a means to direct airflow with minimal disruption between the supply (which is generally located in the ceiling space) and the return (which would be located under the floor).
Such systems are particularly beneficial in data centers and clean room applications which maintain meticulous temperature control measures, contamination control measures, air particle sizing, and laminar air flow requirements.
The benefits also extend to any space where air conditioning can be situated below the floor, particularly as a means to eliminate problems with excessive condensation from overhead HVAC systems.
2) Increase Available Space
In just about any industry or business capacity, bulky utility systems can be effectively situated under the raised access floor. The realized space-savings can leave more room for staff and production equipment and potentially reduce the need for costly expansions.
With utilities and support systems neatly organized below the floor, routine systems maintenance can be performed at virtually any location through movable access panels. This helps to eliminate constrictions on the work floor and limit disruptions to the general work environment.
---
ARE YOU THINKING OF BUILDING A PROCESS-UTILITY INTENSIVE FACILITY WITH RAISED ACCESS FLOORING?
Save money, shorten project time, improve project safety with large-scale modularization.
---
3) Enable Efficient Reconfiguration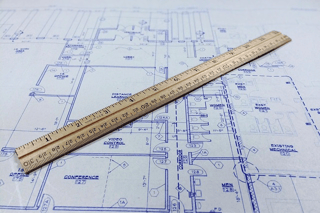 Many applications require the ability to customize and rearrange floor space to accommodate highly dynamic work environments.
RAF systems enable workers to easily rearrange the layout of a space without losing access to power and data outlets or having to move and work around many supporting utility systems.
While performance stages are an extreme example of this kind of dynamic work space, many day to day businesses need flexible floor plans for cyclical product displays, exhibits, and events.
Tip: The use of colored floor tiles is a popular method for designating safety areas and for specifying equipment locations or zones.
With the introduction of new raised floor product technologies, like SB Tech's ECO Al-Mg, lighter floor systems can be used for heavier applications at a lower cost.
ECO Al-Mg is a stronger type of raised floor structural alloy with the capacity to hold large and heavy manufacturing equipment. These lightweight systems not only promote flexible rearrangement of industrial machinery and equipment, they also make it easier for workers to rearrange and configure the floor system itself.
4) Provide Perfectly Horizontal Work Surfaces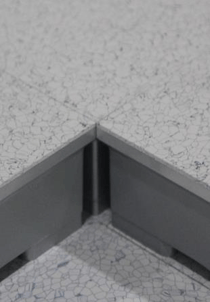 In retro-fit applications, adjustable raised floors can resolve issues with variable or uneven floor heights, and create a perfectly level floor plan with greater optimization potential.
The importance of a perfectly level working surface should not be overlooked in high-load and highly-automated work environments either. Where machinery is required to operate for long durations and with lots of moving parts, the need for a level surface is paramount. Any imbalance or imperfection in the movement of the equipment could lead to costly and disastrous consequences. The same goes for work environments where precision is required.
Raised floor systems in these types of environments need to maintain their level-surface and structural integrity across all forms of heavy use and vibration.
5) Help Improve Budgets and Schedules

In addition to the cost and time savings that can be realized during the installation process alone, raised floor systems ultimately create value through all, or any combination, of the above benefits. When viewed collectively, these benefits lead to general increases in operational productivity. In turn, these efficiencies compound over the lifetime of the product and translate to improved budgets and schedules across the board.