Raised Floor System Requirements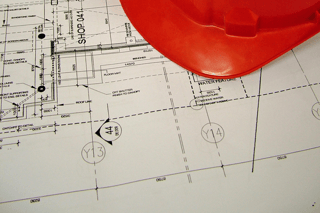 You're in the initial stages of designing a state-of-the-art industrial production facility which requires fully optimized floor space with complex utility hook-ups, large equipment capacity, safe traffic corridors, healthy air-quality standards, and efficient and organized spatial arrangements to accommodate future growth.
Smartly, you decide that a raised floor system is the answer to your design challenges. Problem solved...well, almost!
Before diving into a design plan that calls for raised access flooring, plenty of designers and facility managers face the daunting task of figuring out where to begin. To ease this challenge, we've put together a brief list of common work space design requirements that should help guide your raised floor system planning.
start With The Basics
Prior to choosing the components that you need or want in your raised floor system, it's helpful to have tangible knowledge of the following requirements for your overall work space:
1) Requirements that may be more specific to your application:
Air particle sizing or contamination management specifications (clean rooms)

Heat / exothermic reaction management (server rooms)

Heavy equipment capacity planning (industrial production or data centers)

Static dissipation and electrical grounding (server rooms and data centers

Dynamic loading profiles (high traffic areas / shipping and receiving facilities)
2) Requirements that answer general design challenges:
Static loading distributions

Building health and LEED considerations

Total load capacity

Pedestrian traffic routes and capacities

Location and quantity of any floor penetrations

Floor height requirements

Plans for routing power, utilities, controls and airflow

Requirements for terminations, sensors, junction boxes, utility boxes, access panels and cable trays

Building safety codes
Regardless of whether you're dealing with a retro-fit or an entirely fresh design-build project, having clear definitions of your form, fit, and function requirements should help guide you to the component selection process, which will be covered in Part 2 of Where To Begin Spec'ing Your Raised Floor System.