How Floor Modules Add Flexibility To Your Process Cooling Water System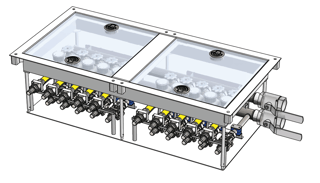 Industrial process equipment can produce a lot of heat during normal operation. Most industries employ process cooling water (PCW) systems to help regulate equipment temperatures to levels that are safe for the general operating environment.
PCW systems pump water (or other fluid media) to and from the process equipment, creating a means by which heat can be safely exchanged and transferred away from its source.
As facilities change and relocate process equipment to accommodate technological changes, business growth, and production cycles, the flexibility to reconfigure support systems also becomes essential.
Utility floor modules are an efficient and convenient solution for accommodating equipment changes within a facility. Floor modules are custom piping boxes that drop into your raised floor and can be used in many different applications.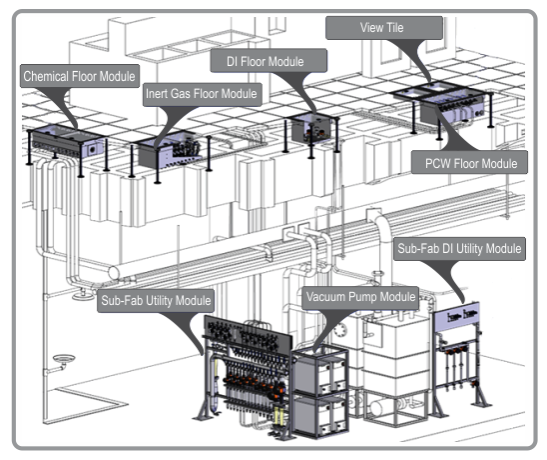 With process cooling water systems, the systems themselves are sometimes larger and more complex than the equipment they support. As a result, PCW floor modules can help to accommodate changes in process equipment by enabling the addition, relocation, and/or re-routing of PCW components within the system's loops.
PCW floor modules are simple to disconnect, relocate, reuse, and recycle to new areas of the facility. Simply disconnect the main feeds and hoses, then remove and reposition the floor modules into their desired location and reconnect.
In most cases, process cooling water floor modules are used with acrylic view-tiles. Acrylic view-tiles are non-corrosive and lightweight surface panels that have strong measurable point load capacity. Such a tile and module combination can improve the lifetime safety and value of your system by:
Making it easier to monitor the condition and performance of the PCW gauges, valves, hook-ups and junctions below the floor

Making it easier to access these components for routine maintenance
Reducing down-time and labor costs during system repairs or reconfiguration
Safely handling the heavy traffic and weight loads that are typical within industrial work settings
Finally, PCW floor modules are designed for full-interchangeability with field replaceable PCW sticks. Instead of having to completely replace the floor module when there is a gauge or valve malfunction, workers can replace the PCW stick on site.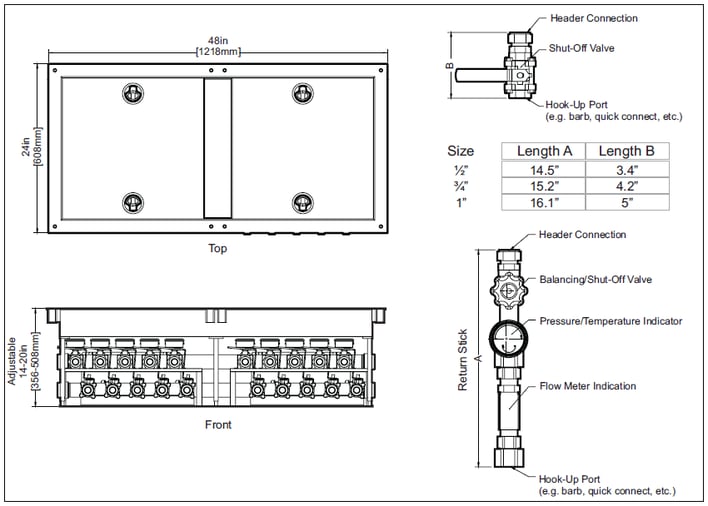 In Summary
Modular components like single and double PCW floor modules are ideal for adding flexibility to large and complex systems. In addition to process cooling water applications, single and double floor modules are designed to be used with many other types of process support systems.