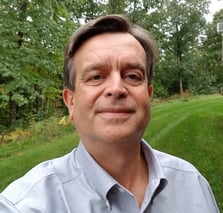 Robert Clarke Hired as Senior Project Engineer
Given our recent growth and expansion into construction productivity solutions, including large-scale modularization, NEHP is pleased to announce it has hired Robert Clarke as Senior Project Engineer.
Bob is a skilled project manager and engineering lead with extensive experience in customer facing roles. Prior to joining NEHP, Bob held the role of applications engineering manager in the solar power generation industry.
He brings with him a decade of experience in fluid process automation from a former role as an engineering project manager in the environmental remediation industry. His background includes both mechanical and electrical engineering having worked for several industrial equipment manufacturers.
Bob attended Northeastern University where he received a Bachelor of Science degree in Engineering. He got his start in engineering through the co-op program at NU, opening the doors to an electromechanical technician role at the Massachusetts Institute of Technology where he later started as a design engineer.
His interests include sailing and kayaking on Lake Champlain and periodically volunteering at the Community Sailing Center in Burlington. Bob has held a seat on the Board of Directors at InventVermont and enjoyed prior volunteer work as a ski instructor at a children's learn-to-ski program. Bob lives with family in the greater Burlington area.
Robert will report to NEHP President and CPS Group COO, Michael St. Louis. "We are thrilled to add him to the team," said St. Louis, "Bob's dynamic skills and project management experience will be an asset moving forward, especially as we advance our construction productivity goals and initiatives."