NEW INTEGRATION PROJECT MANAGER BRINGS Deep Experience with HP PROCESS PIPING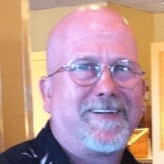 NEHP is pleased to welcome Bob Orchard to our team of Construction Productivity experts. Bob has been hired as Integration Project Manager, bringing with him more than 30 years of experience in process industries with high-purity piping technologies.
Bob's broad experience covers the pharmaceutical, biotechnology, oil and gas, petrochemical, steam and cogeneration, cryogenics, food and consumer products, and semiconductor industries.
In addition to general project management and administrative responsibilities, Bob will oversee the operation of NEHP's Central Integration Facility, where he will coordinate and manage trade superintendents, subcontractors, warehouse staff, QA/QC, safety, security, administrative staff, and trucking to ensure safe, accurate and timely assembly of integrated modules for customers in the High Technology sector.
Prior to joining NEHP, Bob held the role of Project Manager and MEP Coordinator at CRB Builders, where he managed more than 20 high-end and high-profile-client projects over a 14 year tenure.
Bob's previous background and expertise includes Senior Project Engineering, Construction Management, Senior Design Coordination, CAD Operator, Piping and Mechanical Design, Procurement, and Equipment Startup & Commissioning for some of the most prominent engineering and process systems companies in the U.S.
"Bob brings a critical set of skills, experience, and professional background to the table. He aligns perfectly with our efforts to deliver the most trusted utility-intensive modularization packages and Lean construction productivity solutions available," said NEHP President and CPS Group COO, Michael St. Louis.