A Case For Raised Floor Technology In Commercial And Manufacturing Facilities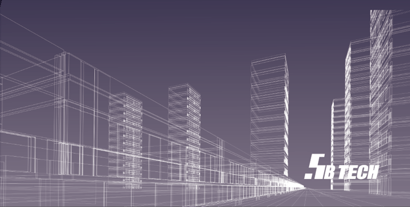 "Harvard Business Professor Dr. Michael Porter is the founder of the modern strategy field and one of the world's most influential thinkers on management and competitiveness. The author of 19 books and over 125 articles, he is the Bishop William Lawrence University Professor at Harvard Business School and the director of the school's Institute for Strategy and Competitiveness. He has influenced more executives - and more nations - than any other business professor on earth." So when he speaks, we pay attention!
According to Dr. Porter, we are now in the third wave of the Internet of Things. From here on, humanity will continue to develop a rapidly diversifying portfolio of smart connected products.
Business owners and manufacturers who recognize this trend also recognize that their facilities will need to be properly outfitted to accommodate an exponentially advancing technological system. Never before have we needed to have unprecedented flexibility designed into our manufacturing processes and environments.

While many existing commercial and manufacturing buildings cannot be transformed as readily as the technologies they house, they can still turn to technology to deliver the retrofit-solutions they need to keep pace with ever evolving product mixes and technological advancements.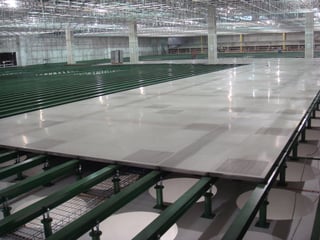 A forward-thinking and nearly universal solution is raised-floor-technology. Raised-access-flooring (RAF) provides versatile and configurable applications which allow for:
Increased utility storage

Improved utility access

Ease of maintenance

Improved organization
Technological growth and advancement
While advancements in wireless, cloud, and nano-technology have reduced some of the challenges of creating flexible building space and carrying-capacity, there are still power supplies, water pipes, air systems and other utility components that will need to be maintained, replaced, or even regularly redesigned to keep pace with major technological upgrades over time.
Raised Access Floors Provide Ease of Maintenance and Manufacturing Flexibility
Relocating, replacing or upgrading work cells or even heavy manufacturing equipment is now a regular need for adapting to new product rollouts. With the need to adapt work cells and manufacturing equipment comes the need to re-route or introduce new gas supplies, hydraulics, measurement systems and more.
Laying new conduit, pipe, cabling or installing cabinets and connection boxes becomes impractical for most operations built on cement floors. Often times, an entirely new building is required.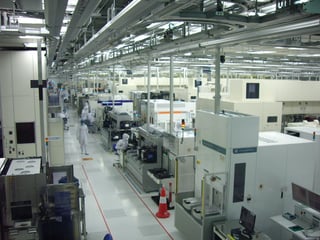 New, heavier duty raised access floor systems have allowed the application of raised floors beyond data centers and light or high tech manufacturing. The ability to quickly and efficiently access all utilities for repair is one advantage. However, designing new manufacturing space with raised access flooring or retro-fitting existing concrete spaces can provide the lowest lifetime cost for manufacturing environments that demand flexibility.
With new innovations in very strong, yet very light raised access floor systems, building architects and engineers can create solutions that drive manufacturing flexibility up and process and space lifetime redesign and refit costs down. Building owners can gain very quick and efficient floor changes, including moving or replacing heavy production machinery at a fraction of the lifetime costs of managing concrete floor environments.
---
IN CONCLUSION
The specific impacts and needs that arise out of technological innovation are impossible to predict. Since change is the only constant, raised-floor-technology presents an easy, accommodative, and scalable solution for the uncertainties of the future.