For An Accurate and Buildable Fume Exhaust Duct design Every Time
Fab-Tech is pleased to announce the latest advancement in our design-technology. The PSP® BIM Revit Plugin streamlines design time and improves quality control and assurance on any corrosive fume exhaust or wastewater odor control system layout; providing engineers or installing contractors with an accurate and buildable exhaust duct design every time.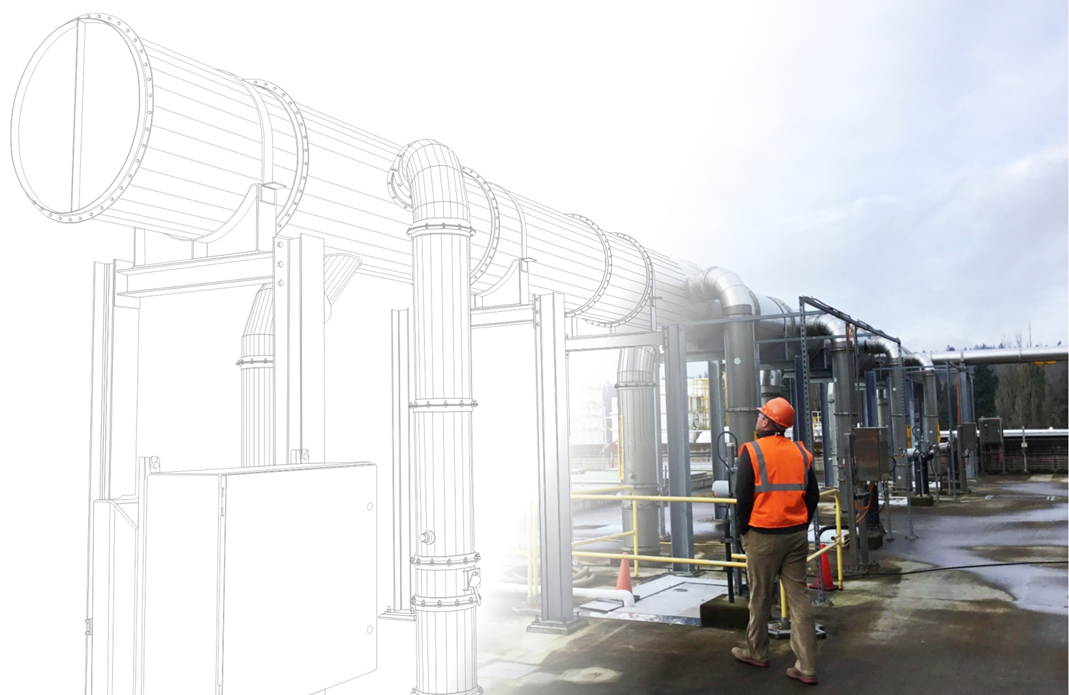 Fab-Tech's PSP® BIM Revit Plugin provides our round-duct catalog in an electronic format that engineers can use throughout the entire coordination and routing process. All of Fab-Tech's standard round duct catalog is included in our Revit Families. This includes all spools, fittings and control devices.
PSP® fume exhaust duct is already known to improve build schedules by reducing installation labor compared to FRP duct. Now with the release of the PSP® BIM Revit Plugin, engineers and installing contractors can benefit from vastly improved design schedules as well.
The intelligent models that are made possible through Revit families means that exhaust duct layouts have fewer design inconsistencies, fewer clashes and greater savings in construction time and cost.
The PSP® BIM Revit Plugin is:
Capable - project support for 2D spooling, BIM and 3D modeling applications.
Convenient -

pre-loaded with system family preferences for turn-key design.
Comprehensive - improves QC with error reporting, streamlines tracking with part number generator and submits the generated part numbers to Fab-Tech's inside sales department for easy quote submission.
Complete - produces a complete model of the exhaust duct system with smart tracking of all parts and fittings

from layout to order summary.
If you would like to learn more about our PSP® BIM Revit Plugin, please feel free to access our video below:
OR
Click here if you would like to learn more about our PSP Coated Stainless Steel Exhaust Duct product.