Fab-Tech Hires Jim DeAngelis To Manage PSP® Vent Pipe and Duct Sales In The Northeast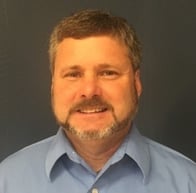 Colchester, Vermont - Fab-Tech Inc., has hired Jim DeAngelis as Northeast Regional Sales Manager.
"Jim's decades of experience in construction and biotechnology make him an ideal person to cultivate and strengthen our relationships with companies and governments in the water treatment sectors," said Scott Fine, President of Fab-Tech.
DeAngelis has nearly 30 years of experience in the heavy construction and biotechnology industries. He started a general contracting company specializing in concrete pumping for large residential and commercial projects. He then worked 16 years in the International Union of Operating Engineers, managing large concrete placement projects and crane mobilizations on operation on the Boston "Big Dig" Central Artery/Tunnel Project and other large projects in the Northeast.
DeAngelis then worked in the biotech industry for 12 years at Olympus Biotech and Novo Nordisk. Roles included Facilities Clean Utilities Supervisor and Facilities Associate, specializing in High Purity Water Systems. He also served as an operations manager at Xeros Cleaning Inc., responsible for warehouse and QC operations, field installations and contract sales.
DeAngelis graduated from the Rhode Island Trade-Technical School for Industrial and Automotive Mechanics. He has also studied civil engineering and project management at the Wentworth Institute of Technology and holds an OSHA 10 Certification. DeAngelis is an active volunteer for the Alzheimers Foundation of America and also volunteers with his local athletic booster club. In his spare time, he enjoys baking healthy dog treats, growing fruit trees, tennis, kayaking and other outdoor pursuits.
Fab-Tech (www.fabtechinc.com) is a leading manufacturer of fluoropolymer coated stainless steel process vent pipe and corrosive fume exhaust duct systems. Fab-Tech's odor control and hazardous fume handling products are experiencing strong demand, both domestically and worldwide, from leaders in the semiconductor and wastewater industries.
Fab-Tech is part of The CPS Group (www.cpsgrp.com), which is a group of manufacturing and design companies providing products and services to multiple industries including semiconductor, life science, solar, gas systems, wastewater, and university research labs.