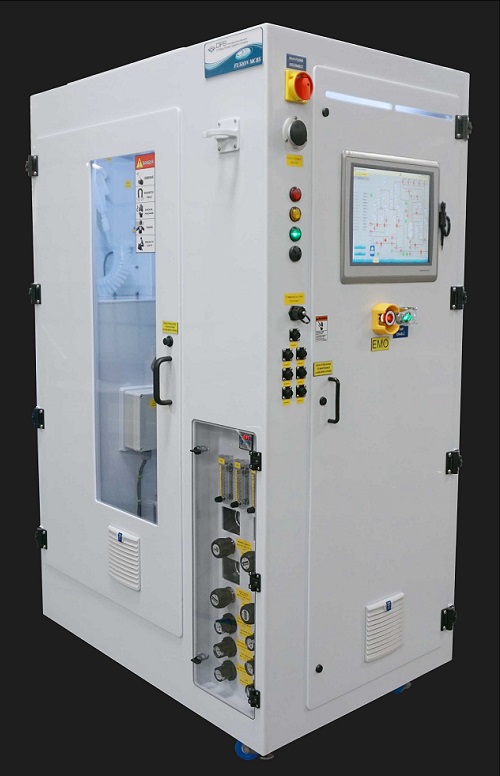 DFS Announces New FusionTM On-DemandTM Mobile Chemical Blender
Designed for one of our newest customers in New Mexico, the DFS FusionTM On-DemandTM Mini Mix is engineered to transfer chemical from an interchangeable 5 gallon Pail and bulk supply to the internal On-Demand Blender.
Chemical 1 is supplied via the internal vessel. UPW, and Chemical 2 are supplied via the house supply source.