Taking Quality Assurance, Management, and Responsibility to New Levels
Two years ago we initiated a journey to achieve ISO 9001:2015 certification. This was done to enhance our management system and solidify our commitment to process control and quality assurance. In addition it demonstrates to our customer base that we are proud of our efforts to continually improve our business and that we are confident in our ability to deliver the highest quality systems.
Pursuant to this effort, and furthering our emphasis on the importance of quality to our business and customers, we have re-organized the quality group into a separate functional department within DFS. This team will continue to manage the functions associated with assuring the quality of incoming materials, workmanship of manufacturing, and the processes and conformance to our quality management system. This department will report to DFS General Manager, Kyle Mackey.
With this organizational change we are pleased to announce that Jack Ferro has accepted the role of Quality Manager. Jack has been steering our ISO certification process, and through this experience along with an extensive project management background, will continue to broaden our quality program. Jeff Vilendrer and William Kammerer will report to Jack, continuing to provide the excellent quality assurance and process oversight that we have come to expect from them and their efforts.
This is an exciting transformation for our business and we look forward to the impact the team can make on DFS as we continue to grow.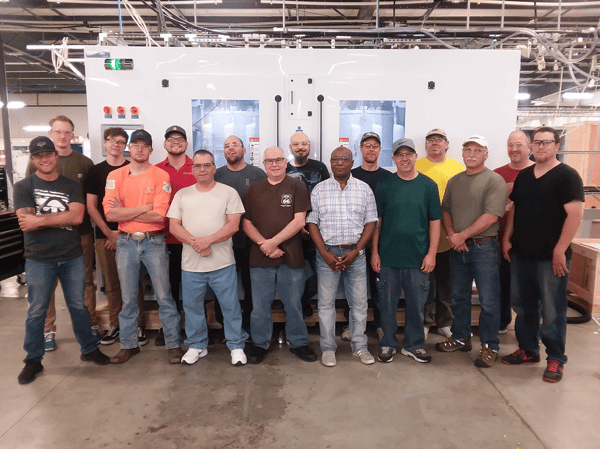 Click here to visit our website
OR
Click here to learn more about our semiconductor manufacturing equipment and solutions.