DFS Welcomes NEW Field Service Engineer in Singapore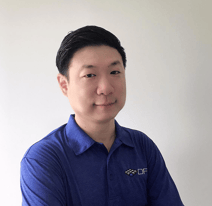 Diversified Fluid Solutions is pleased to announce the addition of Bernard Low to the DFS Field Service Team in the capacity of independent local Field Service Engineer in Singapore.
Bernard is a native Singaporean who attended Heriot Watt University in Edinburgh, Scotland, where he graduated with honors in Mechanical Engineering. Bernard has a lengthy work history (20 years) in the Semiconductor Industry, with experience at TECH (F10W) in the late 90's, and as an Application Engineer working on / with the Developer Blender in F10N. Bernard has programming experience in both the Allen-Bradley and Omron PLC platforms.
Bernard will become the lead local contact for Field Service needs as DFS continues to grow its presence at the Micron-Singapore sites, and as the CPS Group strengthens its semiconductor manufacturing services and solutions.