CPS Group hires Mike

Anderson

to head global Projects
Boise, Idaho - Critical Process Systems Group is excited to announce it has hired Mike Anderson as Vice President of Global Projects.
Anderson brings experience in semiconductor, pharmaceutical and power industries to global clients.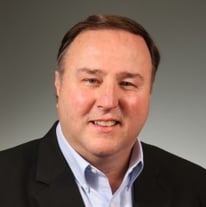 "Mike brings decades of experience in life science, semiconductor and other industries," said Paul Frascoia, CEO of Critical Process Systems Group. "We are fortunate to have Mike's skill-set to provide project and initiative management for the turnkey delivery of projects, products, and services offered by the CPS Group of companies."
Prior to joining the CPS Group team in 2017, Mike worked for NEHP, a CPS Group company, project managing a very complicated international project for a global semiconductor industry client.
Anderson has also held executive positions with Kinetic Systems, M&W subsidiary Total Facility Solutions, BioKinetics, and DECCO, providing construction operations, process engineering design, and design-build program management throughout the U.S., Canada, Mexico, Europe, Asia, and Australia.
Mike attended Purdue University and maintains memberships in the International Society for Pharmaceutical Engineering (ISPE) and the Lean Construction Institute (LCI) among many professional organizations.
CPS Group is excited to add Mike's breadth and depth of experience to the roster.
Critical Process Systems Group is a conglomerate of manufacturing and design companies providing products and services to multiple industries including semiconductor, life science, solar, gas systems, wastewater and university research labs. Products and services include liquid, chemical, and gas storage, blending, purification, filtration and delivery control systems; pre-fabricated high-purity process utility modules; life science process equipment, fully engineered corrosive fume exhaust systems and airflow control devices; and both process and industrial engineering. Subsidiaries includes Diversified Fluid Solutions (Boise, Idaho), Bio-Pharm Engineered Systems (Andover, Massachusetts), CPS Process Solutions (Maynard, Massachusetts), ENGVT (Richmond, Vermont), Fab-Tech Inc. (Colchester, Vermont) and NEHP (Williston, Vermont).