Mike Peerenboom TO Lead Business Development in the California biopharmaceutical Supernode Area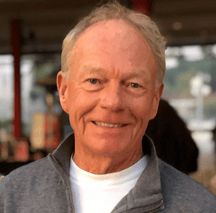 BioPharm Engineered Systems is pleased to announce it has added Mike Peerenboom to the team. Mike will be serving as BPES' Western Region Business Development Lead providing a critical eye into the California biopharmaceutical "Supernode".
Mike lives in beautiful sunny Huntington Beach, CA and comes to us with a strong record of success in promoting Biopharmaceutical Equipment sales for Lewa and Levitronics.
Mike's background includes business development, project management, engineering and technical support for OEM products, scientific equipment, and custom processing skids serving the research, government, pharmaceutical and biotech markets.
Throughout his >20 year career, Mike has successfully developed new markets for various life science focused companies seeking to grow internationally throughout the Americas, Europe and Asia.
"Given the breadth and depth of his experience in life science business development, sales management and marketing, Mike is a true asset to our team, and a welcome addition to our growth strategy in the west," said BPES V.P. of Business Development, Steven Cheung.
BioPharm Engineered Systems is pleased to welcome Mike Peerenboom to the team!